Basement Remodel in North Albany Oregon
Summary
Discover how we transformed a basement from a dark and isolating room into a warm and inviting space that Tim and Aleksandra could use for entertaining all year round.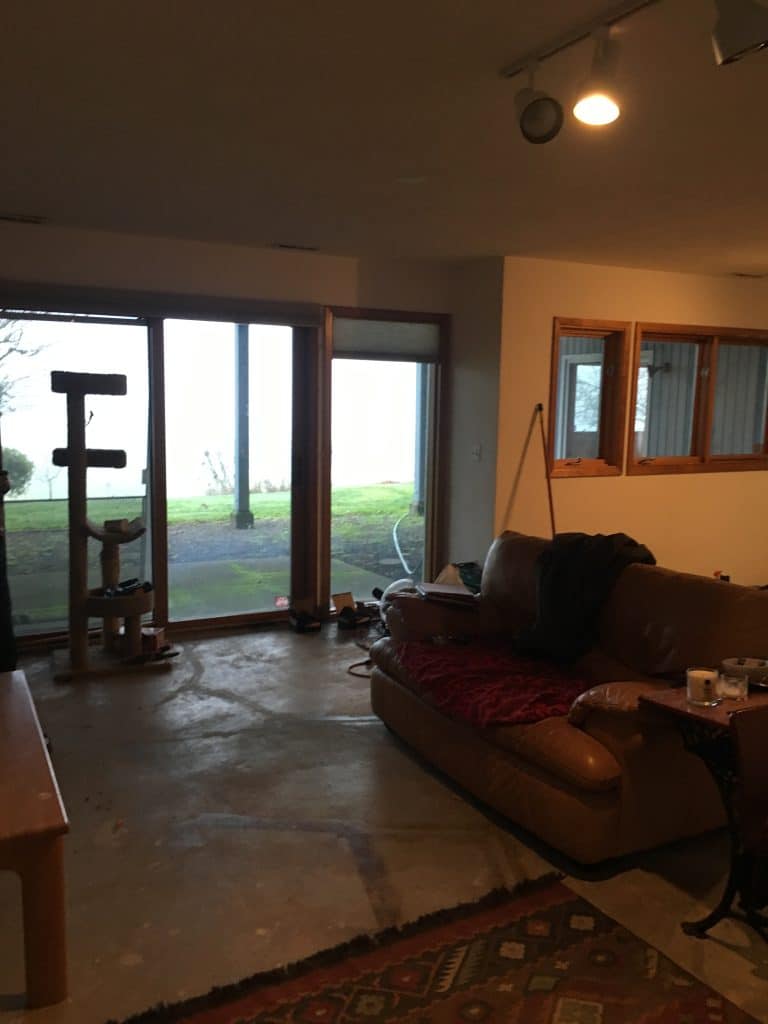 Client Needs
Tim and Aleksandra's basement was separated by load-bearing walls, which made it feel dark and uninviting. The brown cabinetry, worn stair treads, base concrete floors, and lack of natural light only added to this unpleasant feeling. They needed a new design that would create an open and welcoming space, with better lighting and a new heat source.
Solution
To address the issues with the load-bearing walls, we removed them and installed a new glulam beam and post to support the upper floors. We also enlarged the entryway and installed a large outswing French door to let in more natural light. To add a more inviting heat source, we installed a wood-burning stove. The coffered ceiling is also a standout feature of this room, with a whitewashed finish and a new lighting grid. We replaced the worn stair treads and finished the floor with a simple stained concrete coating treatment.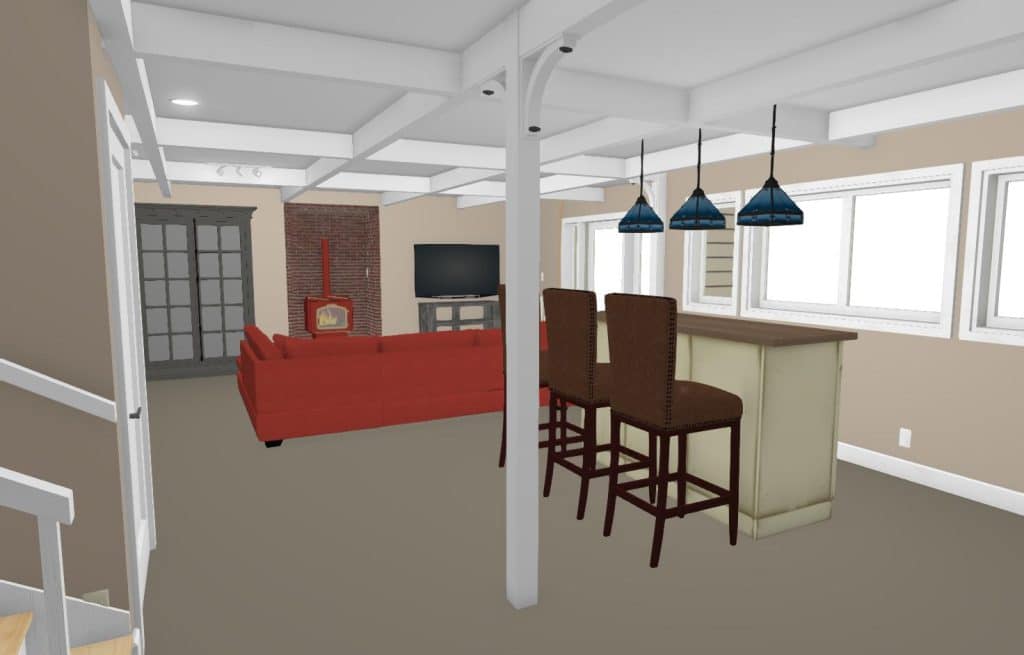 Results
The result of these modifications was a stunning, wide-open basement that's now warm and inviting for entertaining year round.
Our client was delighted with the results and has since hired us for two additional remodels: French Country Kitchen and Outdoor Oasis.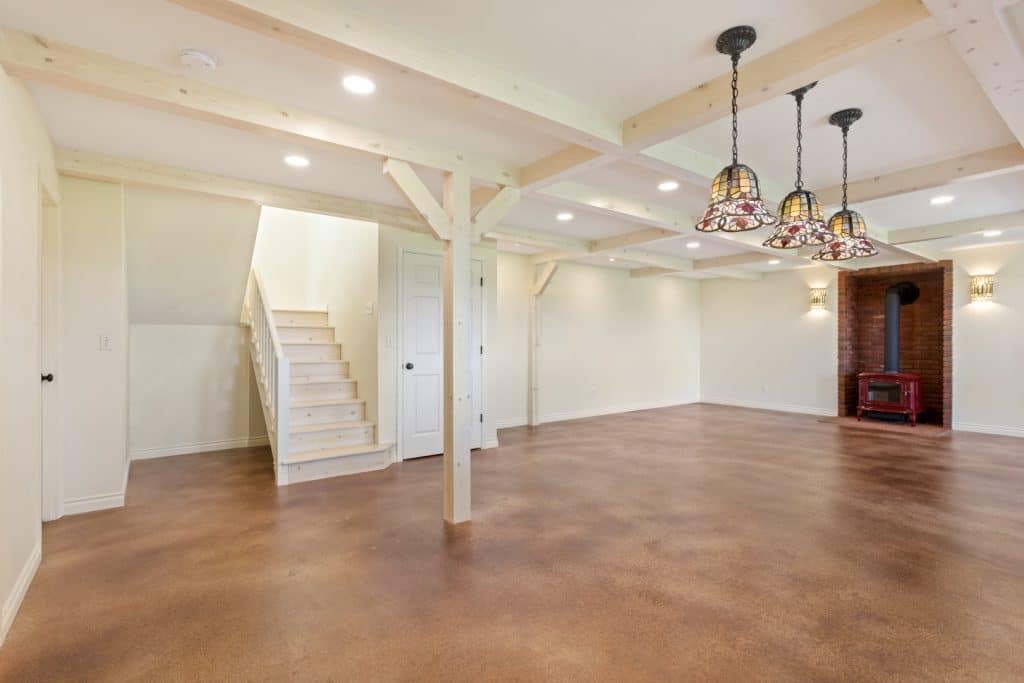 Are you looking to transform your basement into a space you can use for entertaining all year round?
Contact us today to schedule a consultation and get started on your basement remodeling project!