Bathroom Addition and Mudroom Remodel in North Albany, Oregon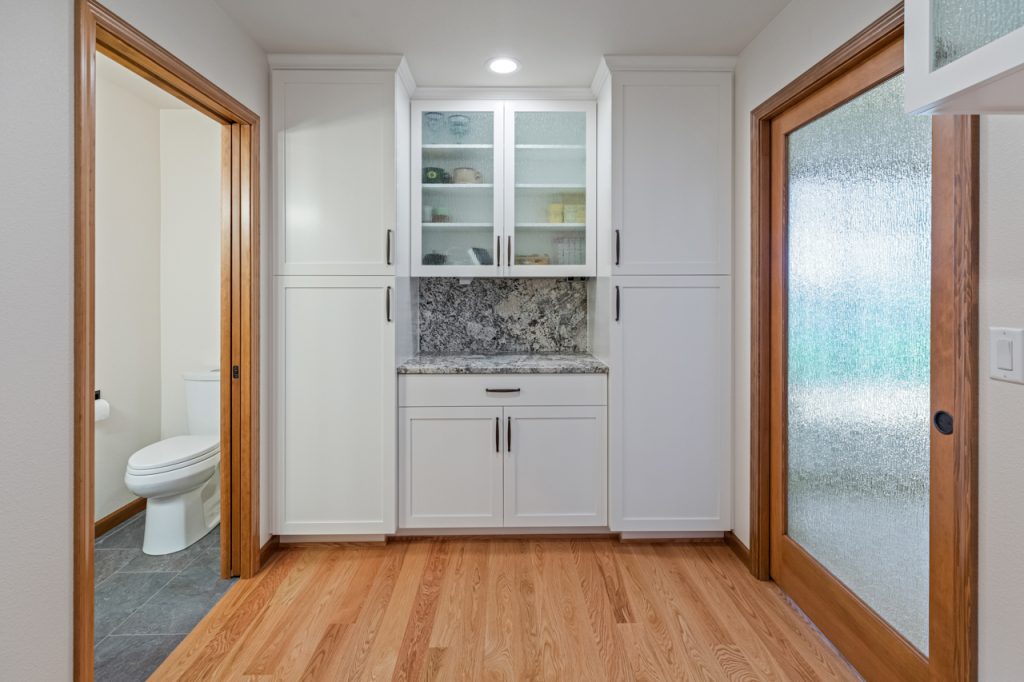 Summary
Discover how we transformed a North Albany Oregon home by adding a conveniently located bathroom, creating a functional mudroom, and upgrading the sliding glass door to enhance the view and living experience.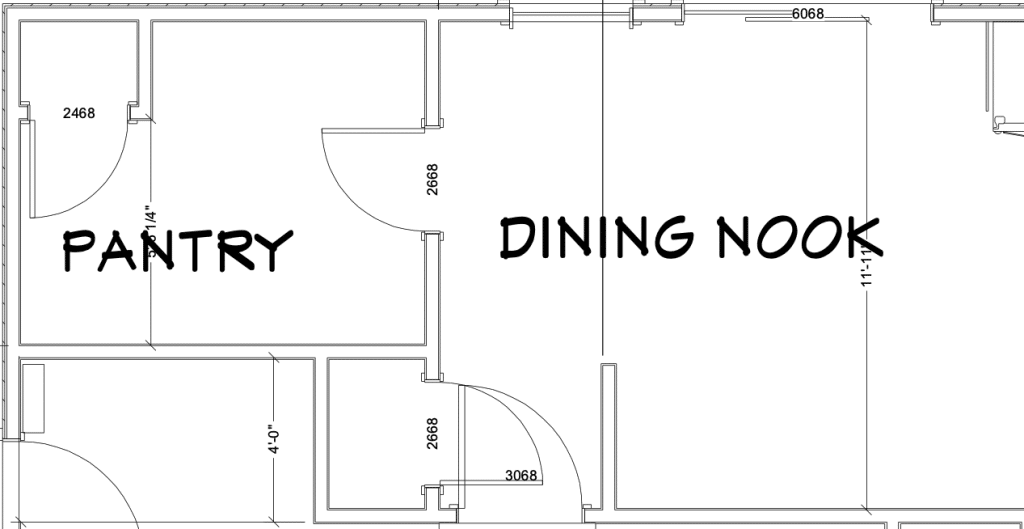 Client Needs
Our client approached us with three specific needs. They wanted a bathroom closer to the kitchen, as their existing bathroom was located on the opposite side of the large house. They also needed a transition space and landing pad for their belongings to store items and remove shoes after coming in from the rain. Lastly, they desired a larger sliding glass door to better showcase their beautiful view of the surrounding acreage and yard.
Solution
Our solution included repurposing space from an underused pantry to create a powder bathroom, featuring a floating vanity with a granite top and tile flooring. We also reclaimed about 12 sq ft of space from the garage to create a mudroom, separated from the dining room by a new wall and a pocket door for privacy. The mudroom includes custom cabinetry with shoe storage, a bench, and quartz countertops. The clean white cabinets and obscured glass in the pocket door add an elegant touch. Finally, we reframed the existing window and sliding glass door into a 10-foot, 4-panel slider by Anderson, creating a more expansive view of the outdoors.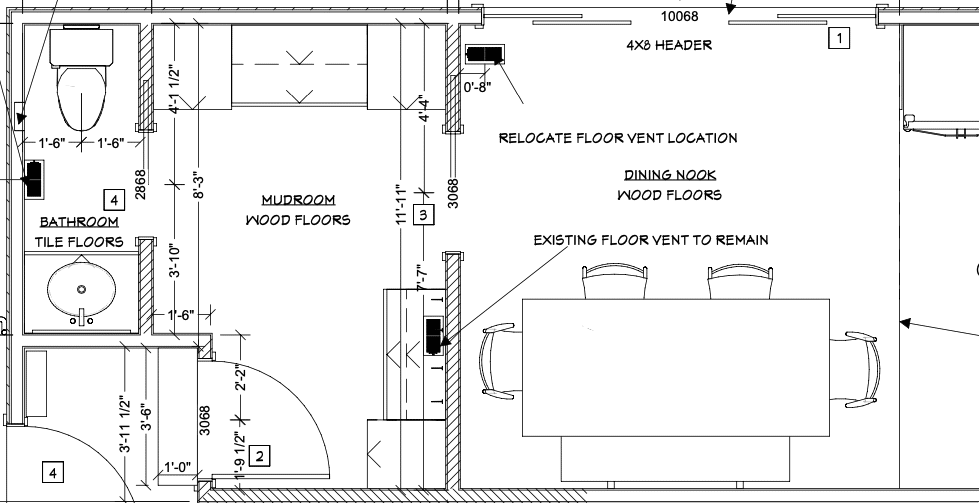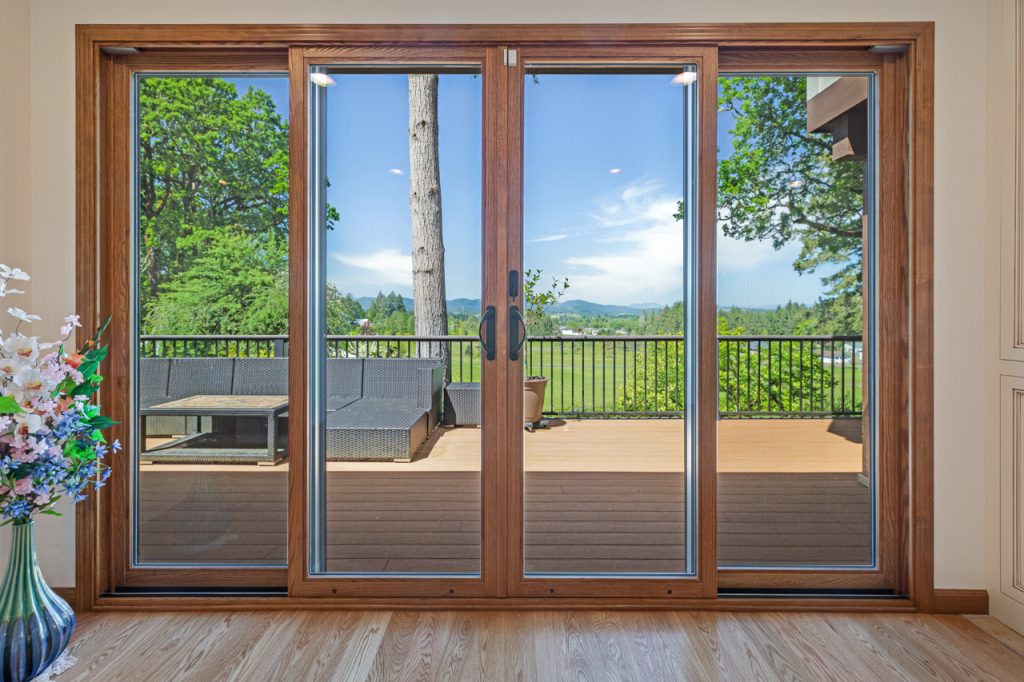 Results
The completed project exceeded the client's expectations, delivering a seamless blend of style and functionality.
The new bathroom provides a convenient and elegant solution for their needs, while the thoughtfully designed mudroom declutters the entryway and makes organizing belongings a breeze. The impressive sliding glass door not only enhances the home's aesthetic but also brings the beauty of the outdoors inside, creating a more inviting and spacious atmosphere..
Ready to transform your own space with a customized remodeling project?
Contact our team today to discover the possibilities for your home.