Kitchen Remodeling in Corvallis Oregon
French Country Kitchen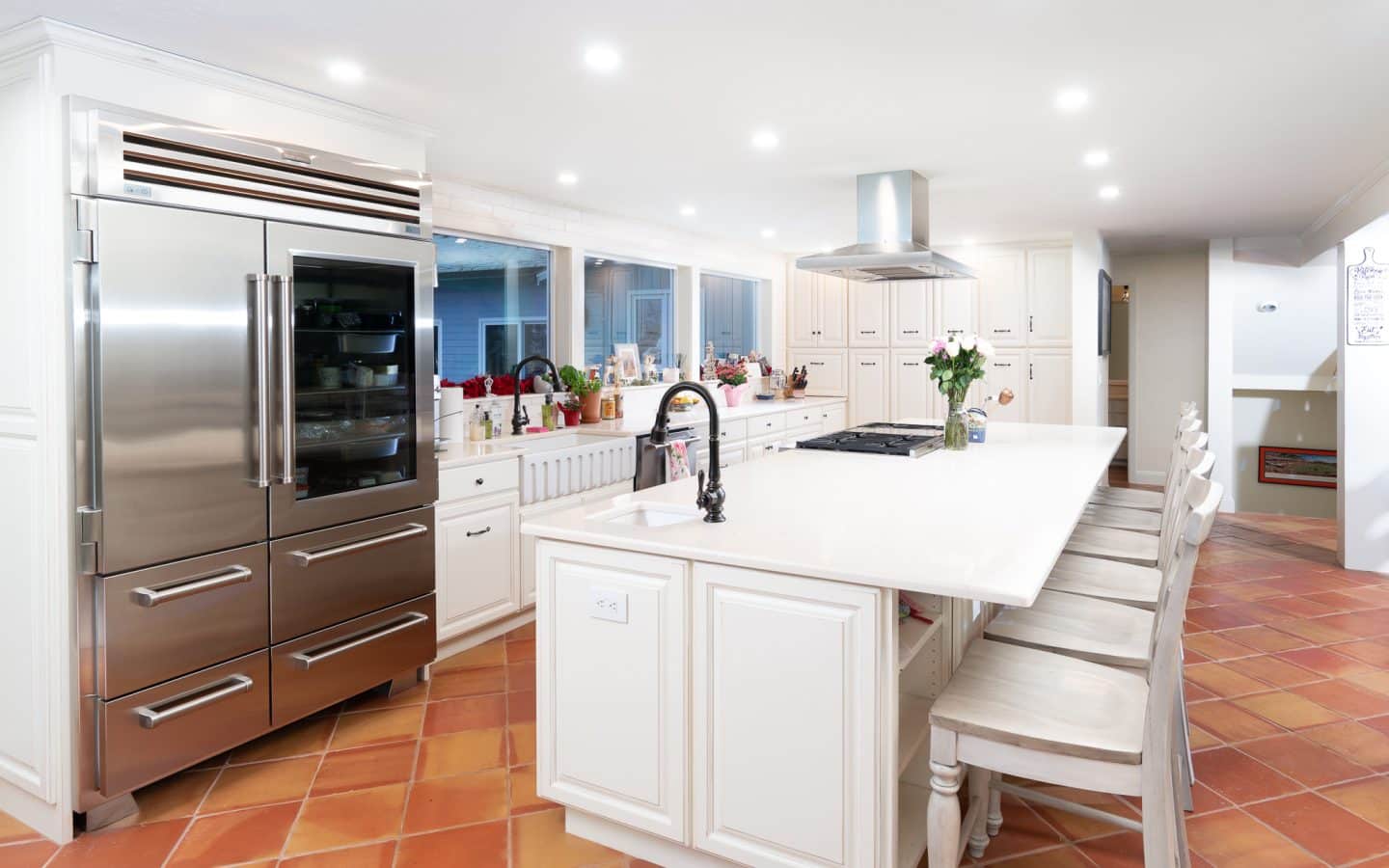 Discover how we transformed an outdated kitchen and first floor into a beautiful and functional space. The removal of a bearing wall, installation of larger windows, and addition of custom cabinetry, commercial appliances, and handmade Spanish tile flooring enhanced the layout, storage, and overall aesthetic of the home.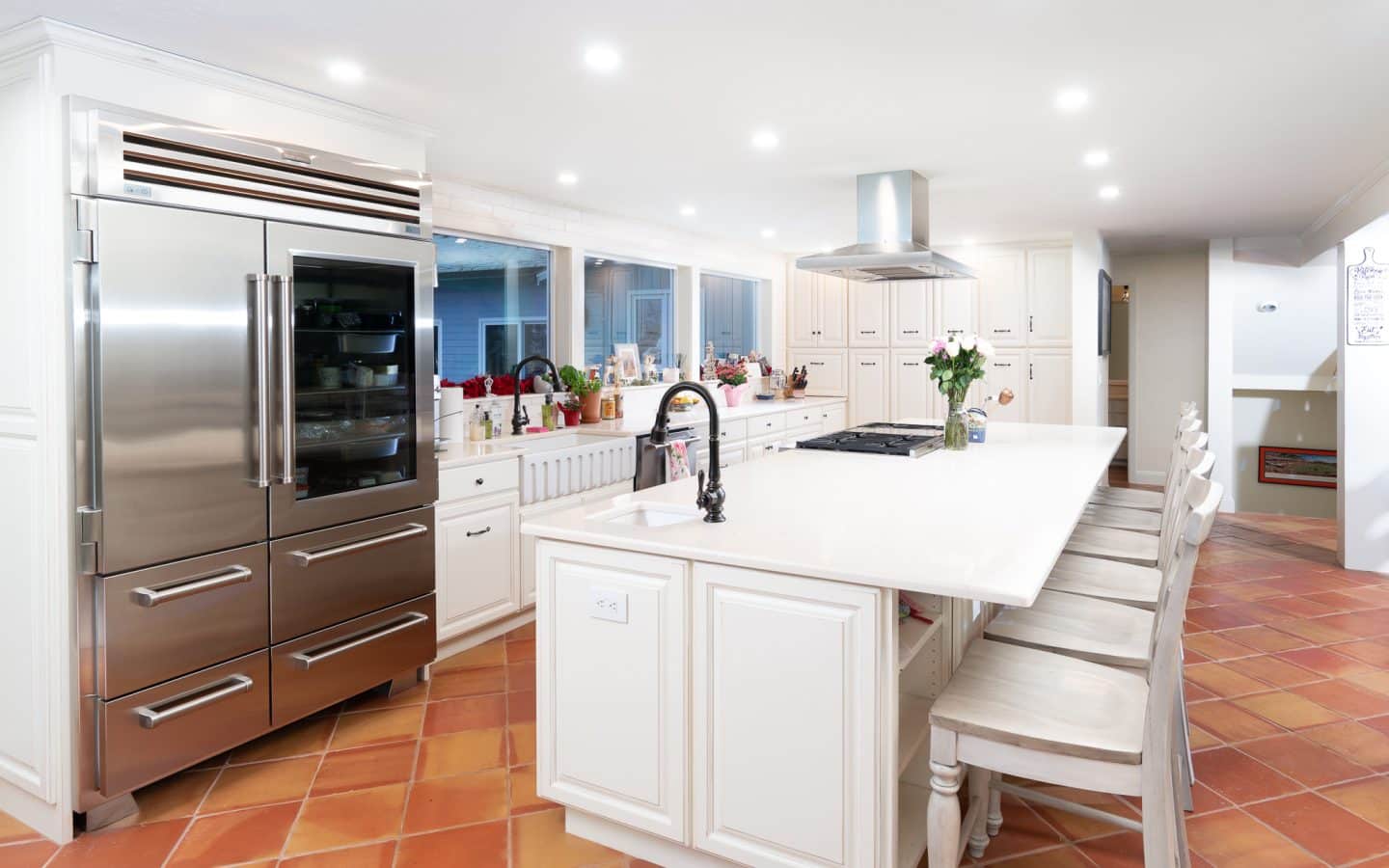 Warm Mid Century Modern Kitchen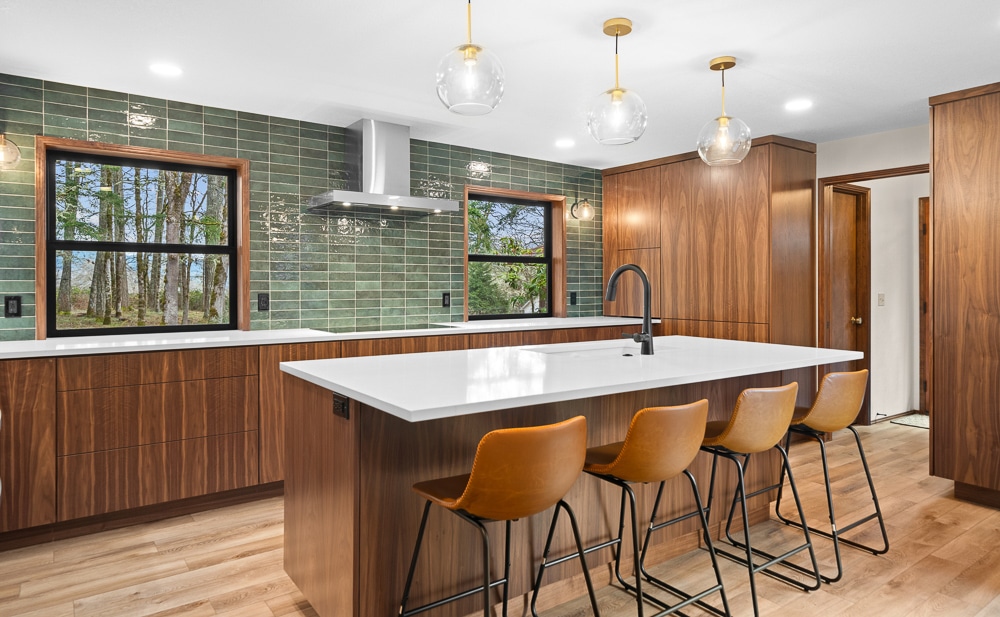 Explore the remarkable transformation of Cody and Brenda's outdated kitchen into a spacious and functional Mid Century Modern haven, perfect for both entertaining and daily living.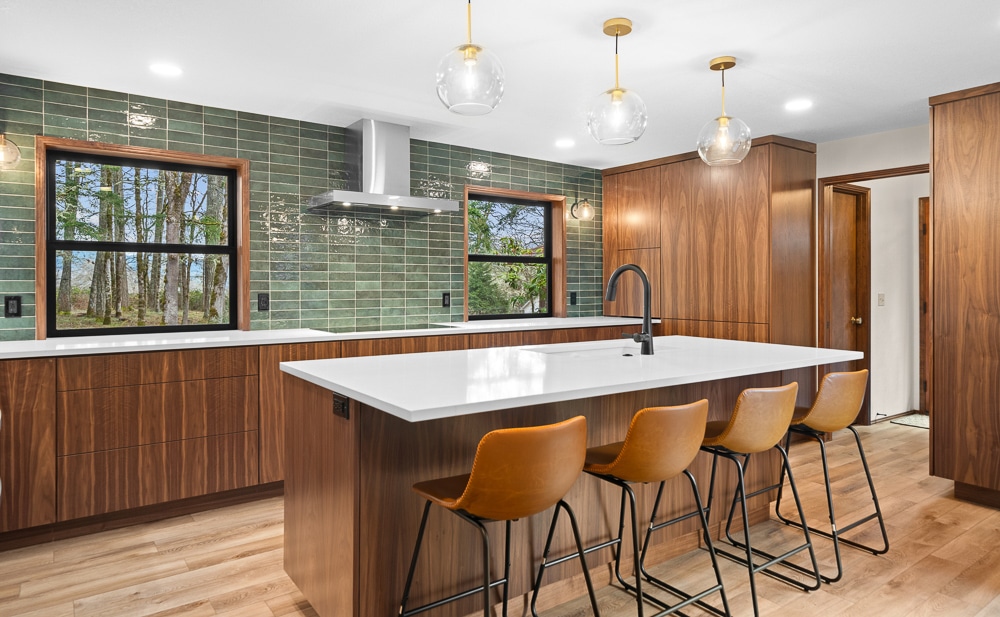 Mid Century Modern Kitchen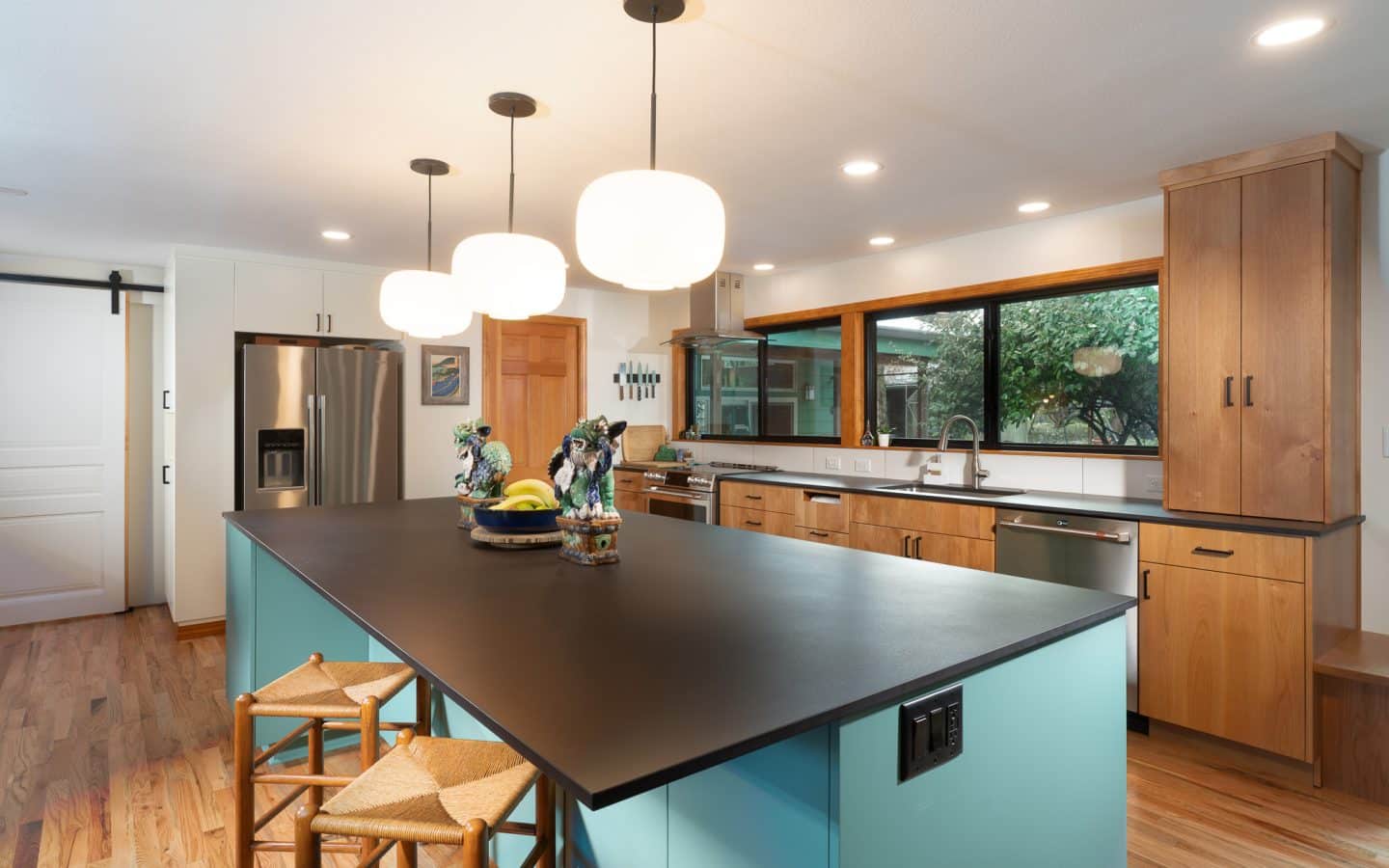 Read about how we helped Sue and James to dramatically revitalize their outdated kitchen in Corvallis, Oregon. Their existing kitchen was cramped, lacked storage, and had limited natural light. Our team transformed the space into a functional, inviting, and well-lit area, perfect for cooking and entertaining.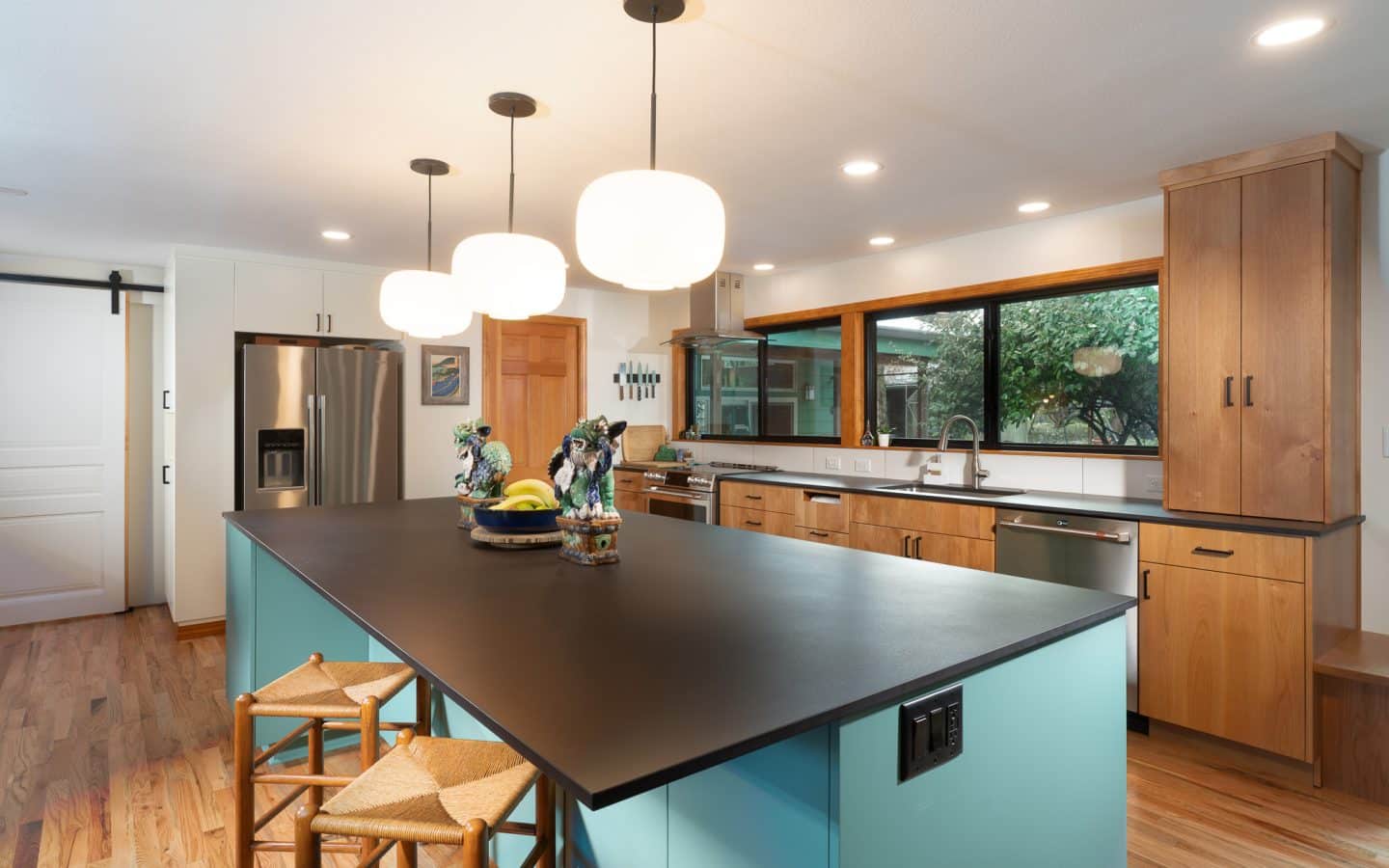 Transform Your Heart of the Home into a Timeless Masterpiece
Your kitchen is the heart of your home and a place where memories are made. It's where you cook, entertain, and spend time with loved ones. At Thayer Design Build, we understand the importance of having a beautiful and functional kitchen, which is why we offer expert kitchen remodeling services in Corvallis, Oregon.
Our team of designers at Thayer Design Build will work with you to create a custom kitchen design that reflects your style, enhances efficiency, and fits within your budget. With the latest design tools and years of experience, we'll help bring your vision to life. Whether you prefer a traditional kitchen, a smart kitchen with Energy Star® appliances, a sustainable green kitchen, or a chef-style kitchen, we can make it happen.
Using the most up-to-date design tools, along with years of unparalleled expertise, we'll create unique designs to meet your preferences and stay within your budget. We'll also provide valuable advice on how to maximize your budget, and help you avoid fads so your kitchen will retain its value over time.
We'll provide 3D renderings of your kitchen design to help you visualize your ideas and ensure that every detail is perfect. Our goal is to make your kitchen remodel a seamless and enjoyable experience, from obtaining permits to providing a complete construction schedule. We want your home's kitchen remodel to be a seamless and enjoyable experience.
Profile
Thayer Design Build is a top-rated design-build remodeling firm serving the greater Corvallis, Albany, and Philomath Oregon region to offer full-service remodeling. Our goal is to improve lives and deliver beautiful and unique kitchens through collaborative design, quality construction and exceptional service.
Take the first step towards your dream kitchen. Contact Thayer Design Build today for a no-obligation consultation.
We get to know each other and determine whether we're a good fit for your home renovation project.
Our three-phase design process delivers the service and quality you deserve, creating a customized plan for your renovation.
Our pre-construction, build and close-out processes are meticulous and thorough, producing outstanding results every time.
Our relationship with you doesn't end after your remodel is complete. We stand behind our work and are always here to assist with any questions or concerns.
Dr. Aleksandra Sikora, Albany, Oregon Basement Remodel

The Thayer team was fantastic! We had a big open-ended project and they helped us in all aspects of it, including design, materials, lighting and cost trade-offs. And most importantly, they provided high-quality construction. This team communicated strategically and tactically every step of the way.
Marie Campbell, Corvallis, Oregon Kitchen Remodel

Thayer Design Build did a complete remodel of our kitchen, making it much more efficient to use and beautiful as well. Everyone involved was very professional, respectful of our home, and friendly. The work is top quality. The online calendar made it easy to follow the work schedule.
Viktor Bovbjerg

We were impressed from start to finish. Excellent group to work with, very responsive to our preferences during the design phase. Stayed in communication throughout the process, letting us know the production schedule and any changes so that we could plan around them, asking questions and consulting when needed. Finished product is an attractive, well laid out, easy to use kitchen!
Ross Hatton

Thayer Design Build designed and built us a garage addition with roof terrace. The whole process was very smooth and everything went like clockwork, finishing within a day of schedule on a multi-month project…The whole crew really cared about the project, and repeatedly went the extra mile to improve the final product.
Arthur M., Corvallis, Oregon Kitchen Renovation

Professional and incredible remodel of our kitchen. It is now much more open and has fantastic custom cabinetry. The granite countertops are seamless, as is the undermounted triple sink. All cabinet doors function better now than before, and Thayer's team was flexible to details and changes.
Take the first step towards creating your dream home
Schedule a free, no-obligation consultation with our team and let's bring your vision to life.