Dormer Addition in Corvallis, Oregon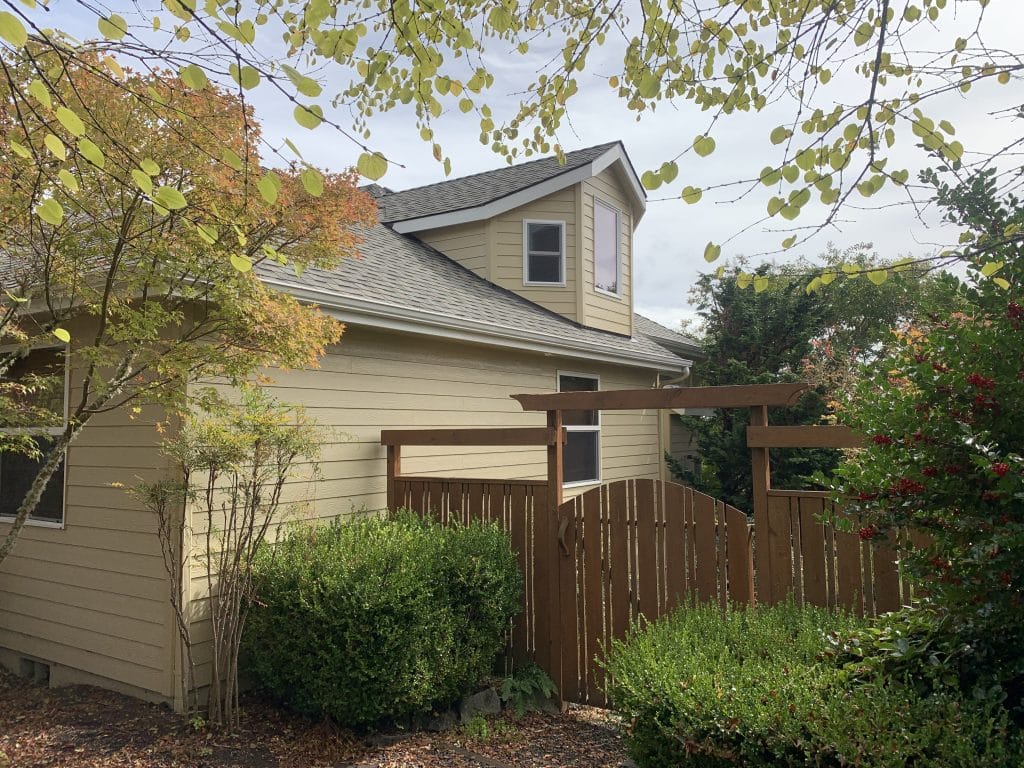 Summary
In response to the need for a private workspace during the pandemic, we created a dormer addition for a client in Timberhill, Corvallis. The new space provides an ideal home office location with a view.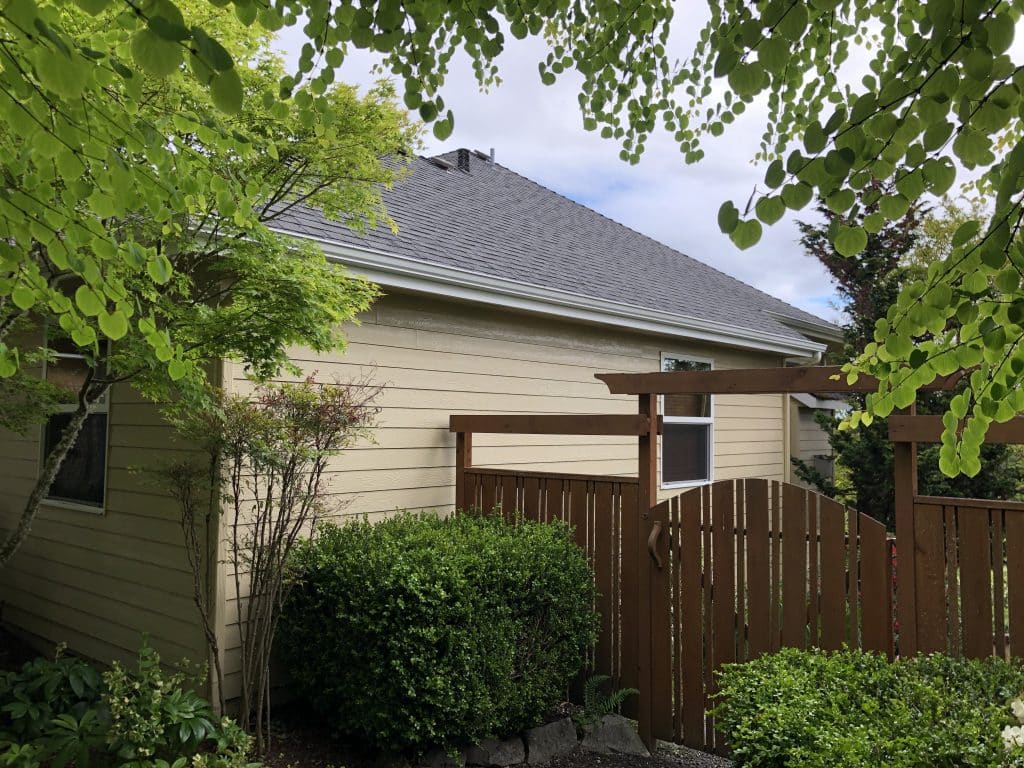 Client Needs
Our client needed a dedicated office that was separate from the rest of the home and away from the kids. With limited space inside the home, the best solution was to utilize the existing attic space to create a private workspace.
Solution
We carefully engineered and framed a dormer addition that maximized the available space while maintaining the style and structural integrity of the existing home. We incorporated a 45-degree clipping of the dormer edges to take advantage of the breathtaking view from the top of Timberhill. To increase the headroom, we utilized spray foam insulation in the ceiling, providing our client with a comfortable and spacious home office.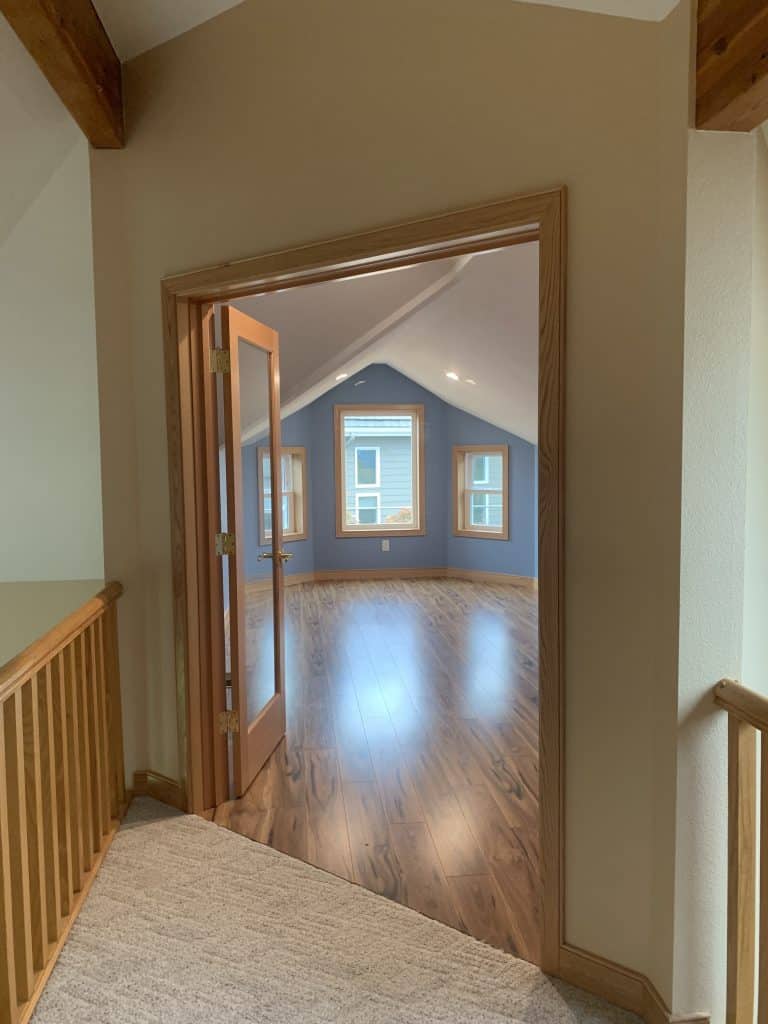 Results
The new dormer addition provides a spacious and private home office with a view. Our client now has a functional workspace separate from the rest of the house that allows for focus and productivity.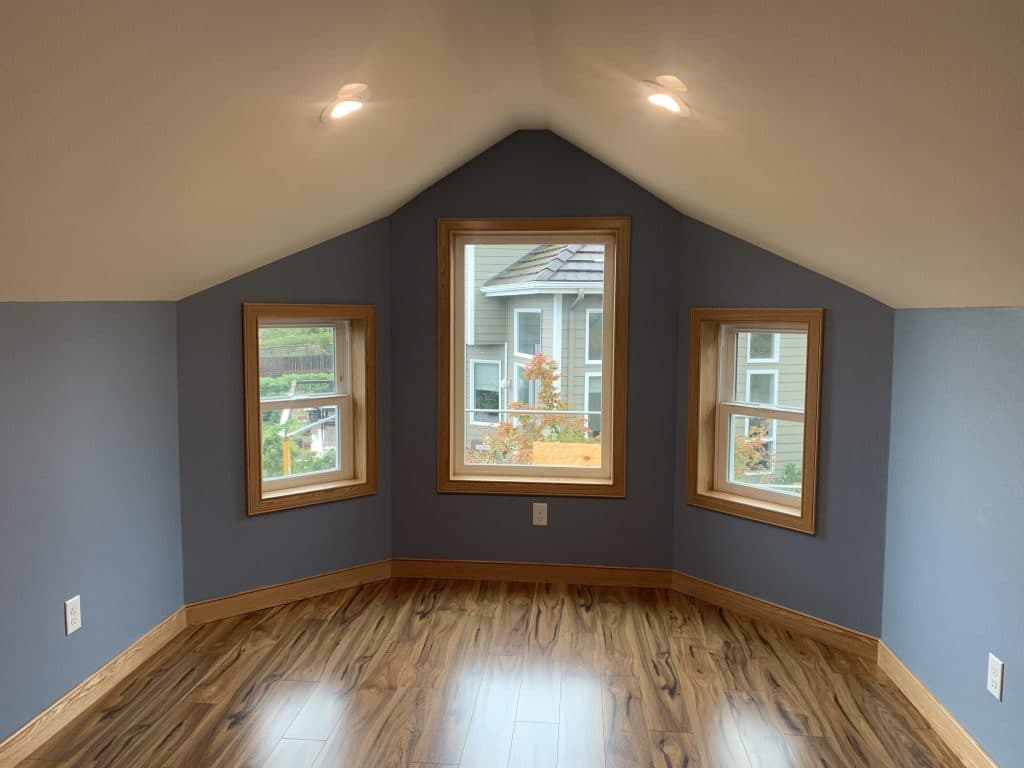 Are you in need of a private workspace or additional living space in your home?
Contact us today to start your own custom home addition project.