French Country Kitchen Remodel and First Floor Renovation in Albany, Oregon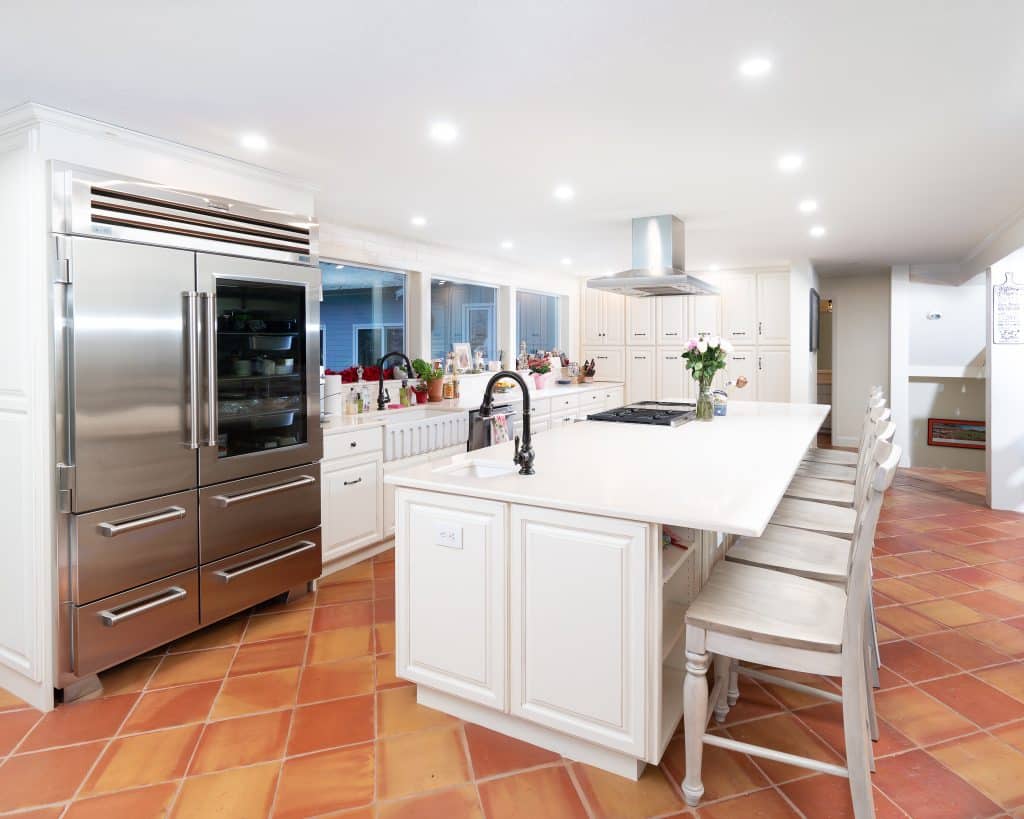 Summary
We transformed an outdated kitchen and first floor into a beautiful and functional space. The removal of a bearing wall, installation of larger windows, and addition of custom cabinetry, commercial appliances, and handmade Spanish tile flooring enhanced the layout, storage, and overall aesthetic of the home.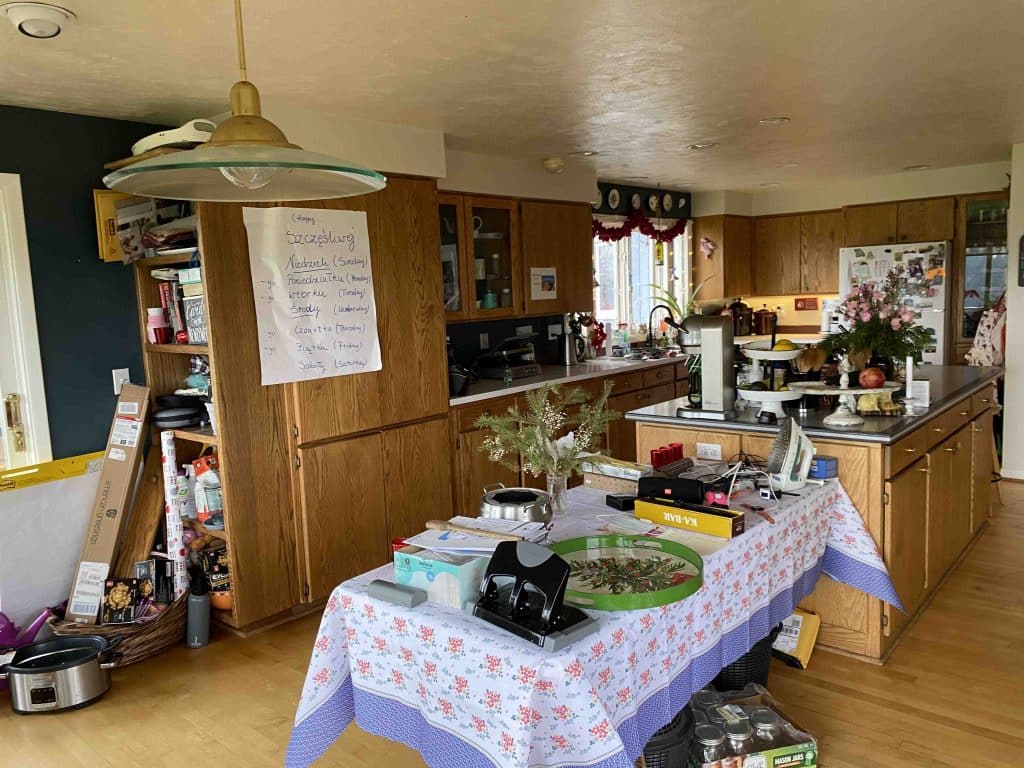 Client Needs
The Webers came to us for their third project, looking to tackle their outdated kitchen and first floor. They had a bearing wall separating the kitchen and living area, beautiful views that were underutilized, a lack of storage and functionality, and insufficiently sized and aging appliances. Their existing wood floors were also not durable enough for their dogs. Lastly, they wanted the first floor completed to reduce disturbance over the lifetime of the home.
Solution
To address their needs, we proposed removing the bearing wall and installing larger windows to the north to enhance the views. Custom cabinetry with spice pullouts, a farmhouse sink, an island sink, and a quartz countertop were installed. We also added a subzero commercial refrigerator, Wolf gas range and hood, and two dishwashers. To add warmth, we installed a gas stove. For durability, we installed heated handmade Spanish tile flooring in the kitchen and painted the entire first floor. We also remodeled the bathroom, upgrading the vanity, mirror, and fixtures.
Existing
Layout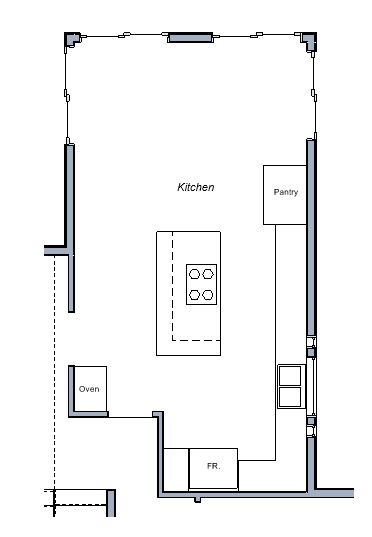 New
Layout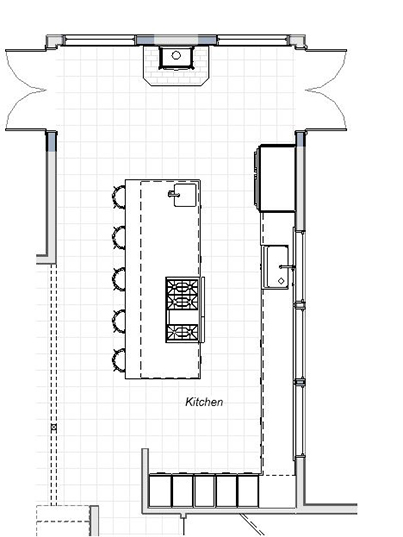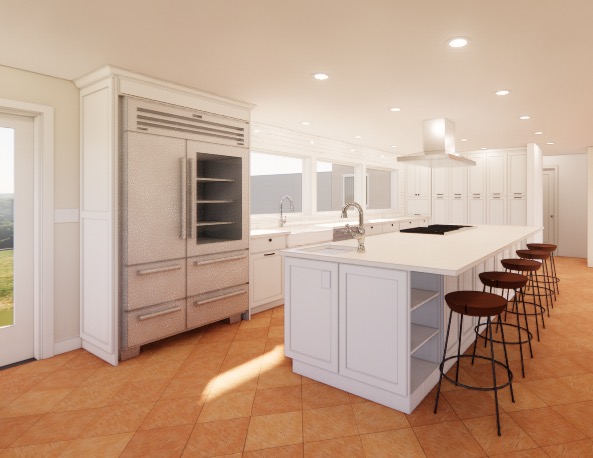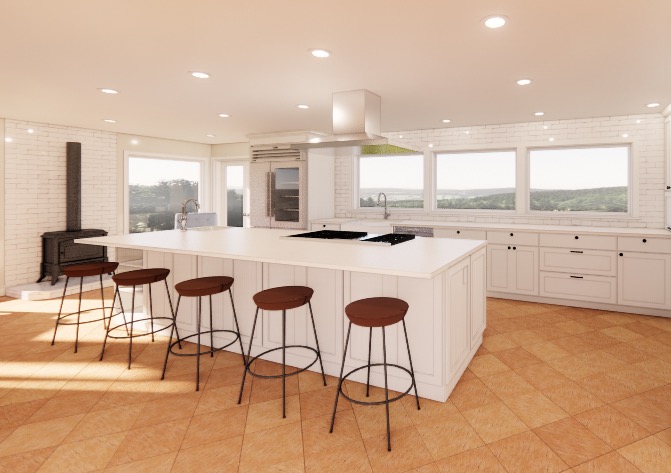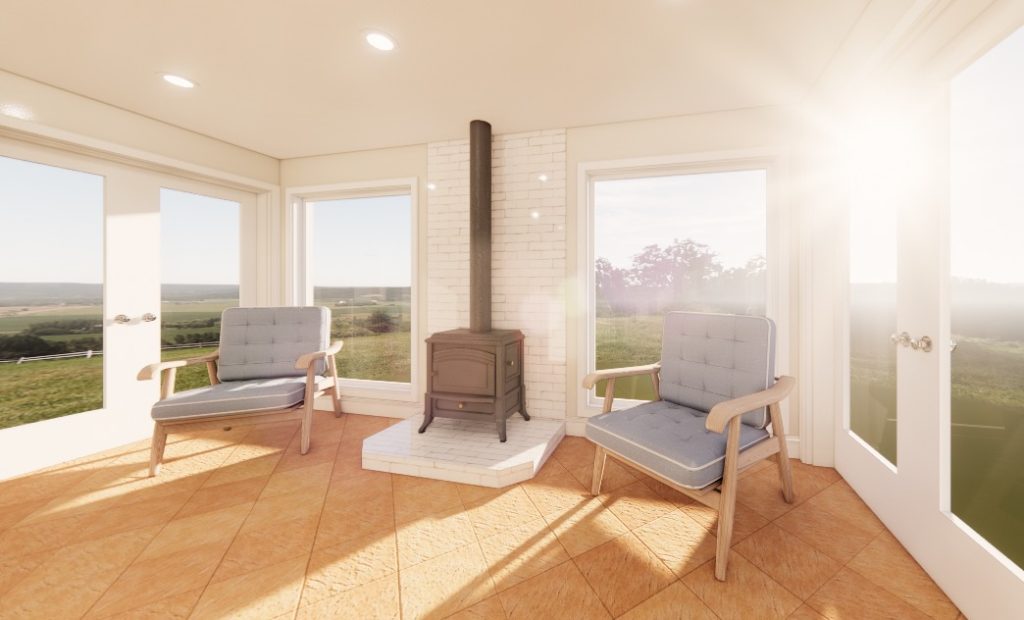 Results
The result of this change is not only a clean white kitchen that the Webers are able to enjoy for a lifetime but a meaningful relationship.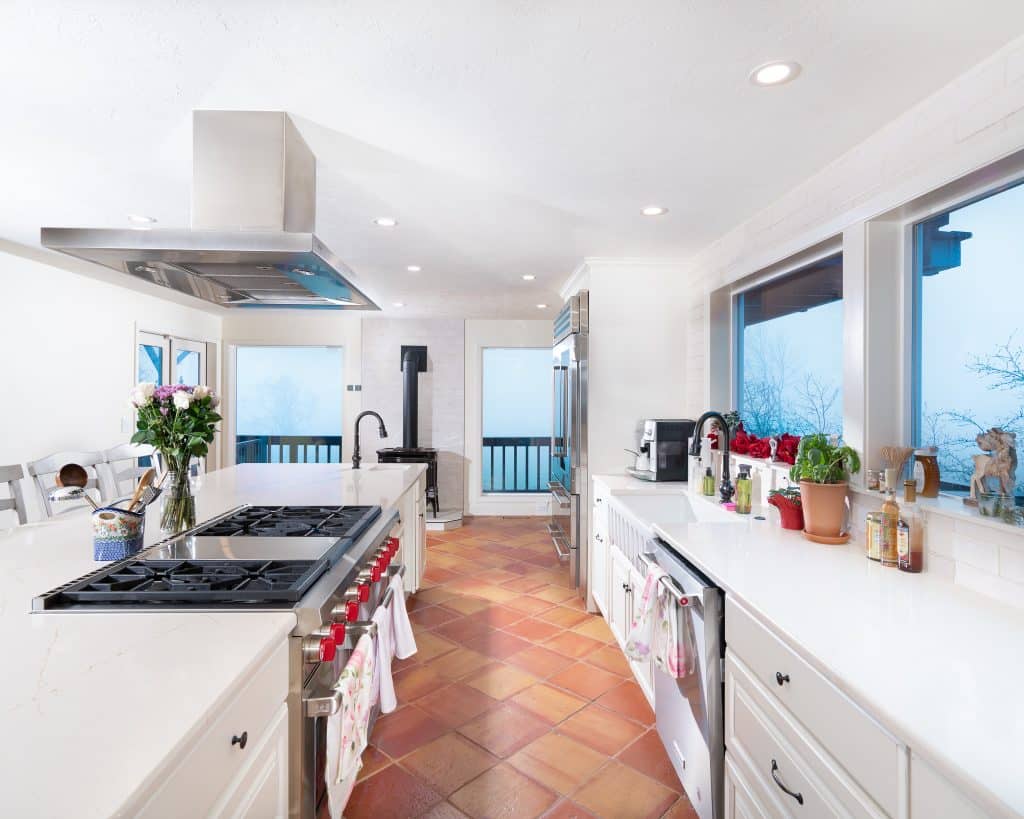 Ready to transform your outdated kitchen into a beautiful and modern space?
Contact us today to get started on your own custom kitchen remodel project.