Mid Century Modern Kitchen Remodel in Corvallis Oregon
Summary
We had the pleasure of working with Sue and James to dramatically revitalize their outdated kitchen in Corvallis, Oregon. Their existing kitchen was cramped, lacked storage, and had limited natural light. Our team transformed the space into a functional, inviting, and well-lit area, perfect for cooking and entertaining.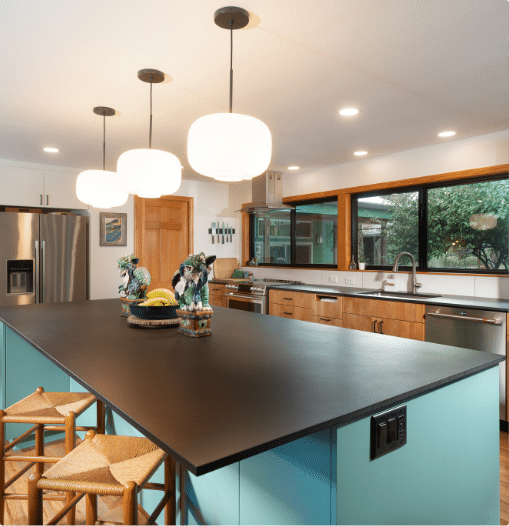 Client Needs
Sue and James sought a major overhaul of their small, antiquated kitchen, which was plagued by failing appliances, tile countertops, and dated flooring. They desired more storage, natural light, and an open layout that connected the kitchen to the dining room and living room.
They came to us with a set of designs created by Desia Graybill of Atomic Design. We worked with Atomic and the home owners to value-engineer the plans along with adding some elements and details necessary for construction.
Layout Before
Layout After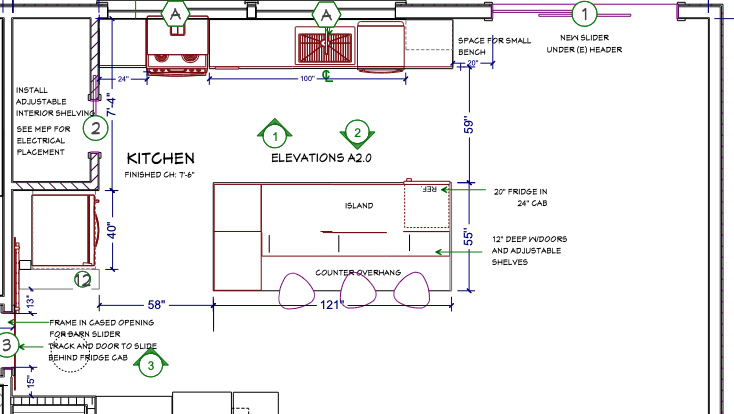 Solution
We began by removing the non-bearing walls to create an open-concept layout. We then reframed the exterior wall to accommodate two large windows, increasing natural light.
A new pantry with wood countertop and open shelving was added for increased storage. Custom cabinetry that combined white, teal, and natural wood tones. We added an induction range and hood and a wine fridge. Wood flooring was installed throughout the main floor, and the lighting was improved with pendants and wafer lighting to brighten the space.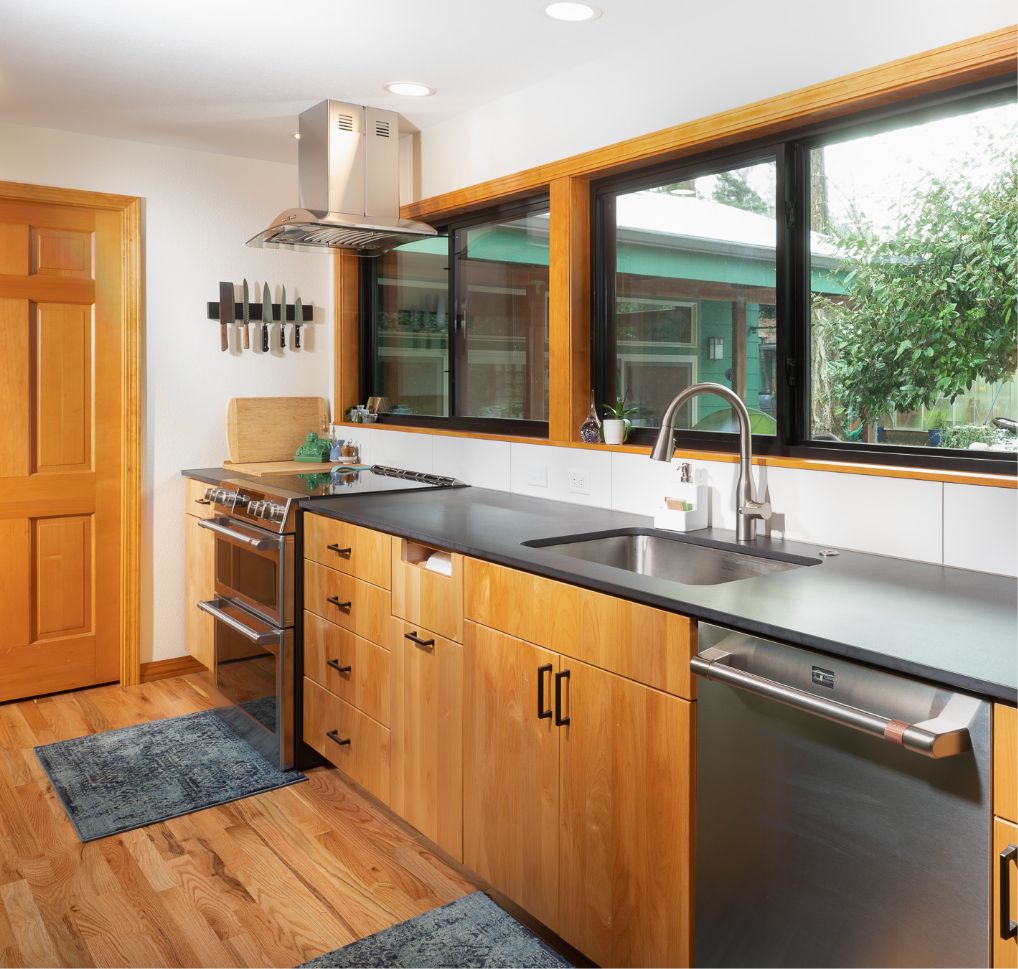 Perspectives and Renderings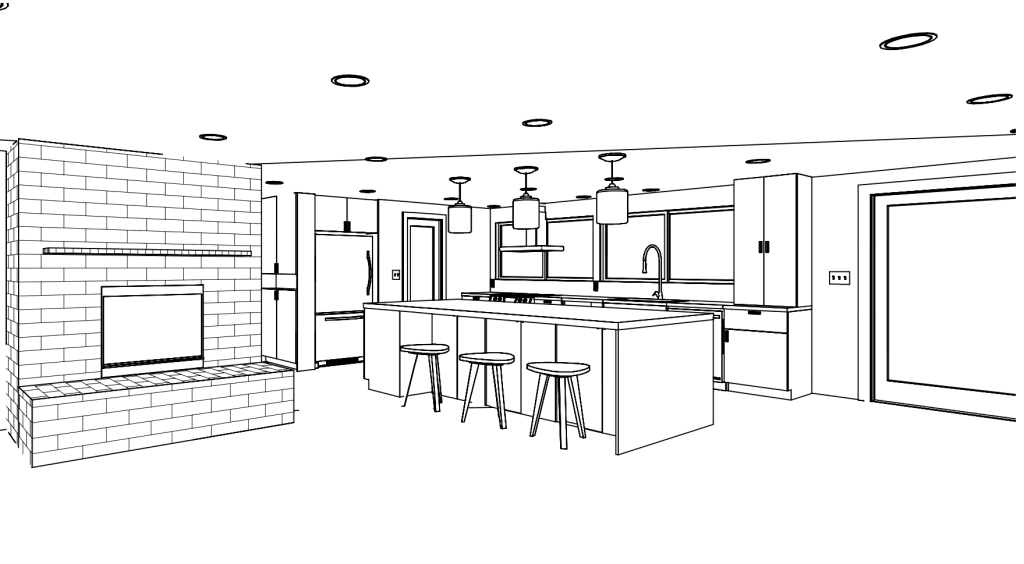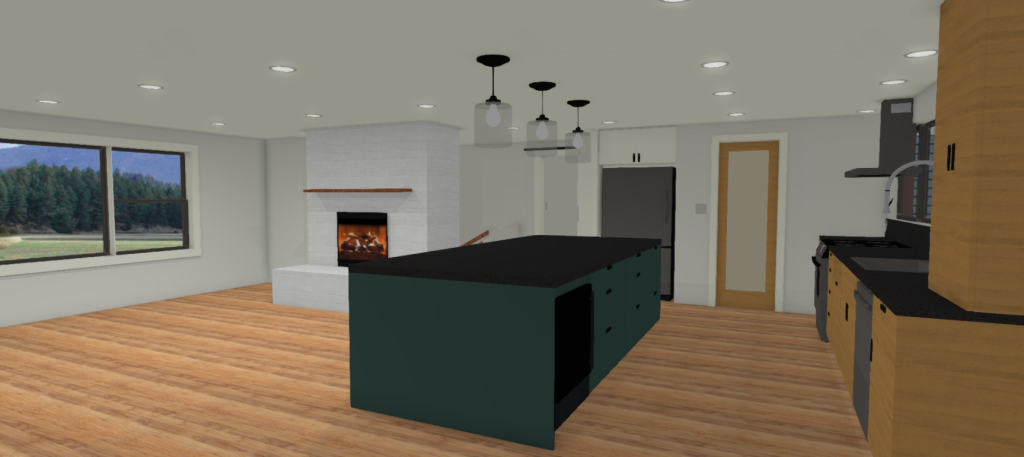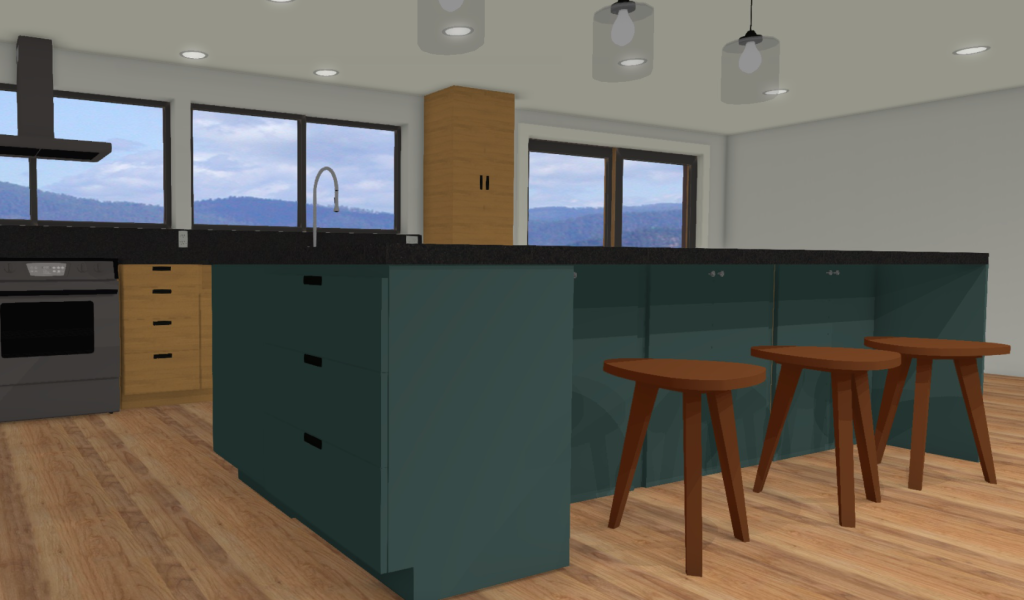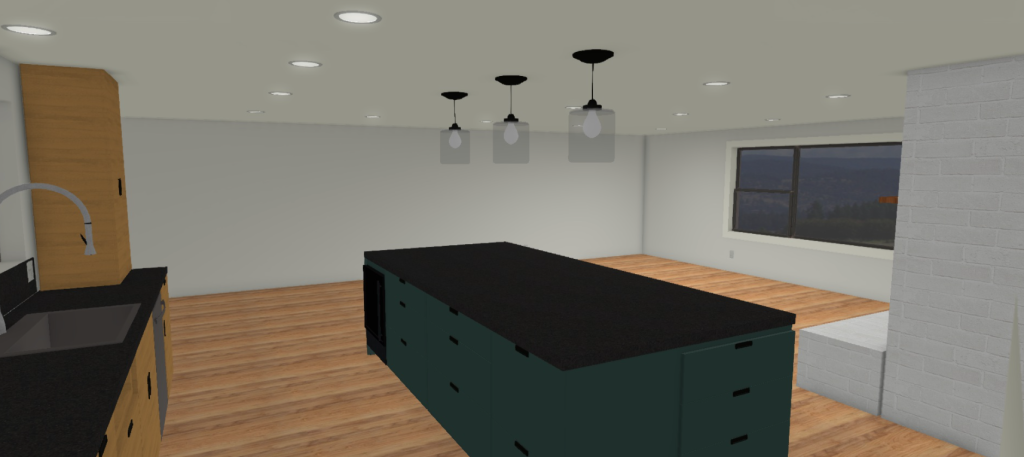 Results
This kitchen transformation is not only visually stunning but also serves as the warm and welcoming heart of the home, ideal for both culinary pursuits and entertaining guests. The outcome of this project and relationships has generated numerous referrals, including an addition for Sue's mother. Explore the further enhancements we made in their home by visiting the following link (link to Lynwood double bathroom).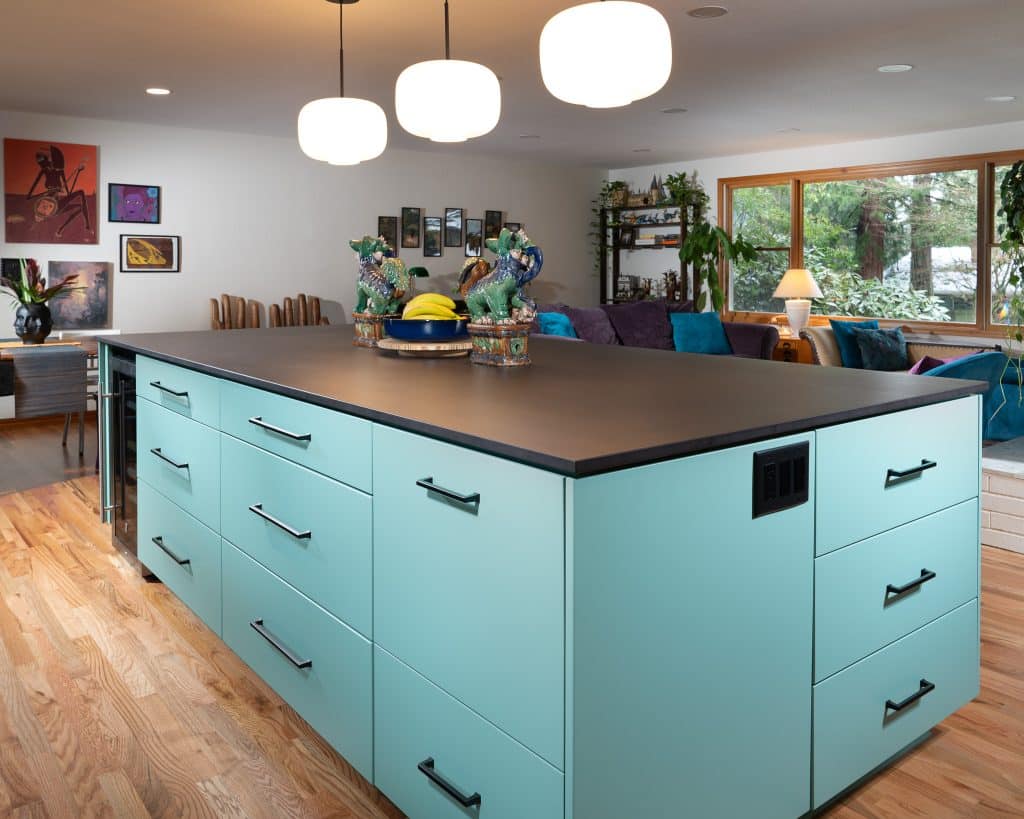 Ready to transform your kitchen into the space of your dreams?
Contact us today and let our team of experts create a stunning, functional kitchen tailored to your needs.