Mid-Century Revival: A Stunning Whole Home Transformation in Corvallis, Oregon
Summary
We partnered with Susan Howard to breathe new life into her mid-century home in Corvallis, Oregon. Susan's vision was to preserve the home's authentic period charm while infusing it with contemporary appeal. Together, we meticulously revamped the space, creating a beautiful, functional living environment that exceeded Susan's expectations and significantly enhanced the property's value.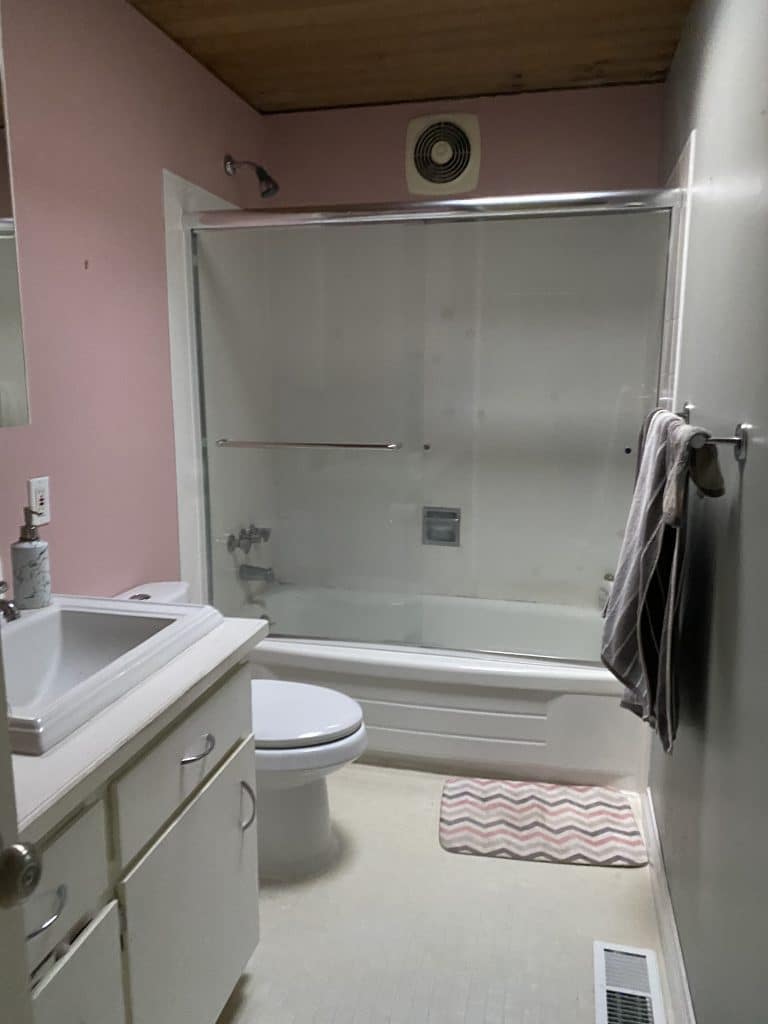 Client Needs
Susan Howard sought Thayer Design Build's expertise to tackle numerous challenges within her 1950s Corvallis residence, including a shifting foundation, outdated kitchen and bathrooms, and multiple layers of troublesome flooring. We embarked on an extensive home renovation, addressing everything except the layout. Explore some of the remarkable before photos below.
Solution
We skillfully balanced Susan's wish to preserve the home's mid-century character while incorporating vibrant, visually engaging elements. Before focusing on aesthetics, we resolved several underlying issues:
Strengthening the foundation with helical pier pads and targeted bracing
Updating the home's water lines throughout
Installing a basement heat pump and main level HVAC system
Transitioning to gas appliances, including a gas fireplace and gas clothes dryer
Integrating an abundance of lighting, wireless switches, and chic fixtures throughout the space
Removing hazardous flooring and replacing it with eco-friendly cork and tile

With the structural and functional improvements complete, we turned our attention to the visual enhancements. We upgraded all interior, exterior, and closet doors, featuring a custom-built entry door with distinctive portholes. We crafted custom fir cabinets with a recurring theme of curves and angles throughout the home. In the kitchen, we maintained the original layout while incorporating illuminated cabinetry, a penny tile backsplash, and a sleek stainless-steel cubby.
For the bathrooms, we added windows and custom heated tile floors with brass inlays and a checkered border, complemented by frameless glass doors and bespoke cabinetry.
We also unveiled the original stonework surrounding the fireplace and designed a custom fir mantel to perfect the look.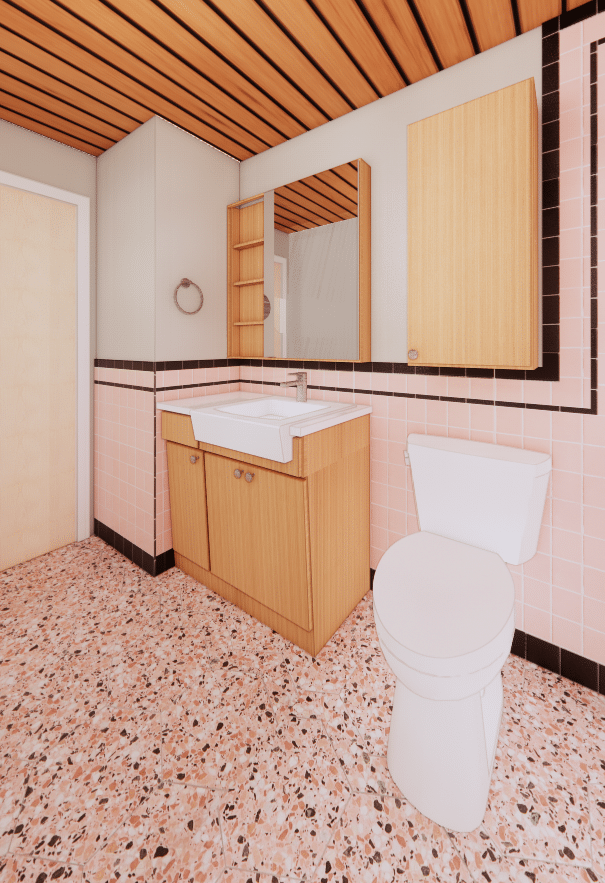 Results
Susan was ecstatic with the project's outcome, and the striking final photos exemplify the home's remarkable transformation. Our renovation not only considerably increased the property's value but also created a more comfortable and enjoyable living space for Susan. We're grateful for the opportunity to collaborate with her in realizing her dream home!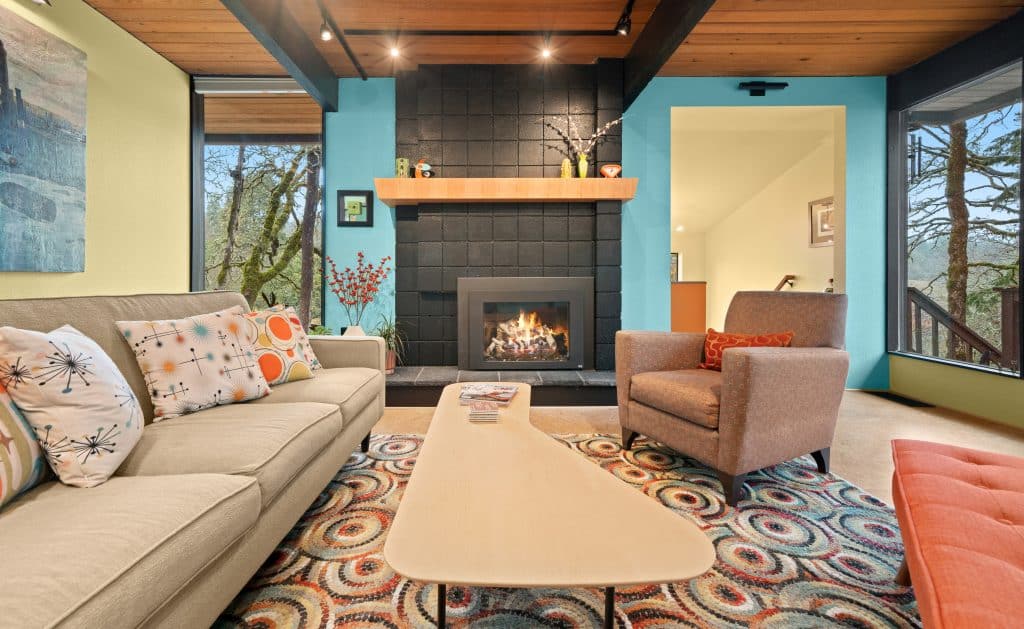 If you're contemplating your own home renovation project, we'd be delighted to hear from you.
Contact us today to schedule a consultation and discover how Thayer Design Build can turn your space into the home you've always imagined.