Outdoor Oasis remodel with hot tub and sauna in Albany, Oregon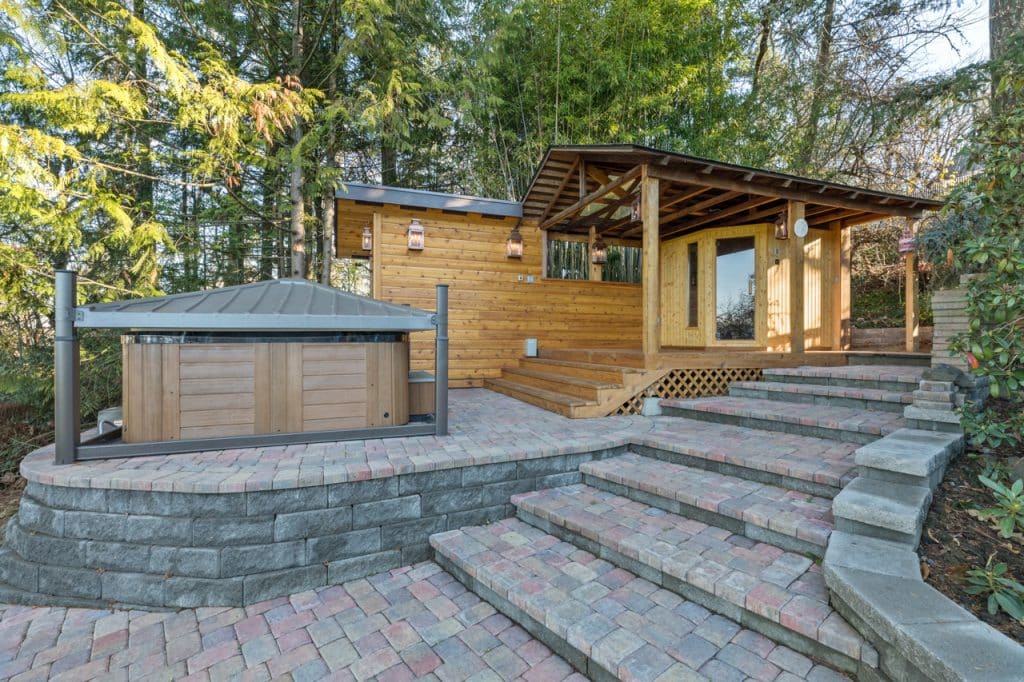 Summary
Discover our exterior remodel project in Albany, Oregon, where we transformed a tired outdoor space into a stunning oasis. This project included a new paver patio, a new hot tub and sauna, and an outdoor shower, all complemented by outdoor lighting.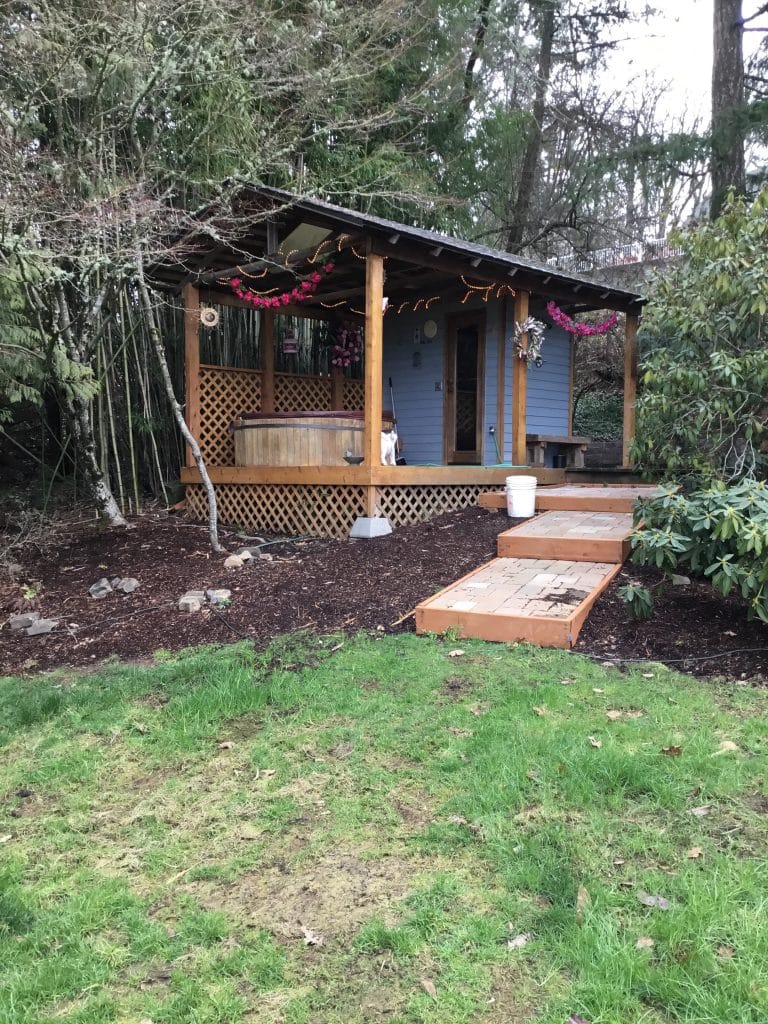 Client Needs
The Webers needed a better solution for their outdoor space. Their hot tub was no longer functional, and the accompanying sauna was in poor shape. The existing paver stones were not professionally done and needed replacement. They also needed an outdoor shower to use after the hot tub, along with a hot and cold faucet for bathing their dogs. They wanted to keep the existing roof and structure of the outbuilding that housed the hot tub and shower.
Solution
We started by removing the old sauna and hot tub and rebuilding the deck. We performed the groundwork, bringing in water and electrical to the new hot tub location. We laid retaining walls and paver stones to accommodate the hot tub and structure. We built a small shed to accommodate a hot water heater for the outdoor shower. We installed an outdoor shower and a new spa. From there, we installed a sauna and better lighting with more electrical outlets for entertaining.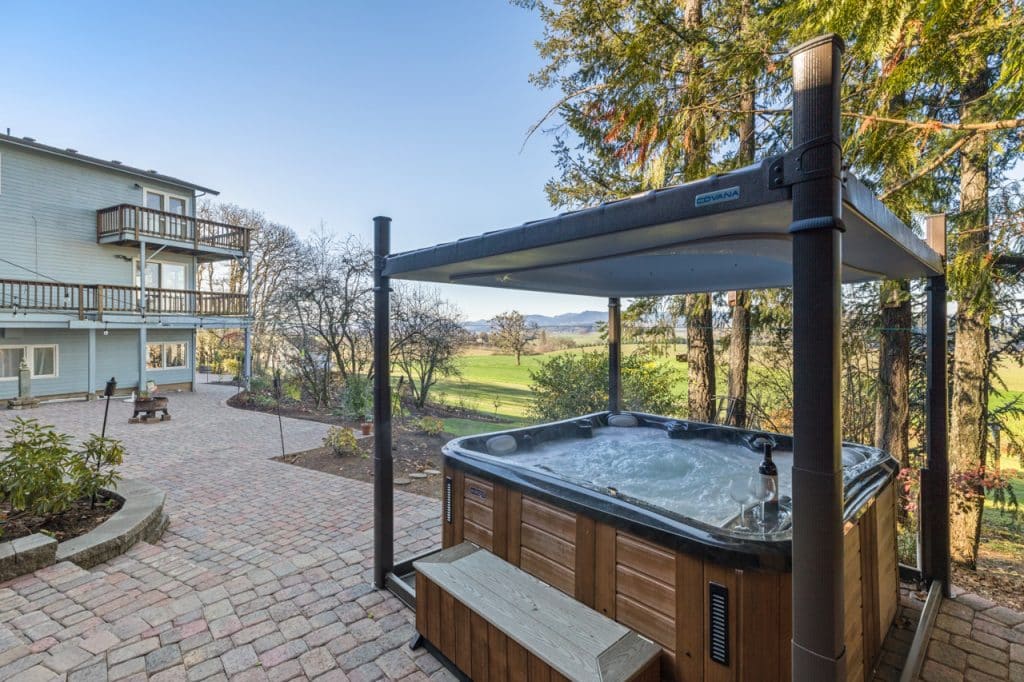 Results
The result of this project is a beautiful outdoor oasis that the Webers can escape to after their busy professional lives.
Check out other projects at this property: North Albany Basement and French Country Kitchen.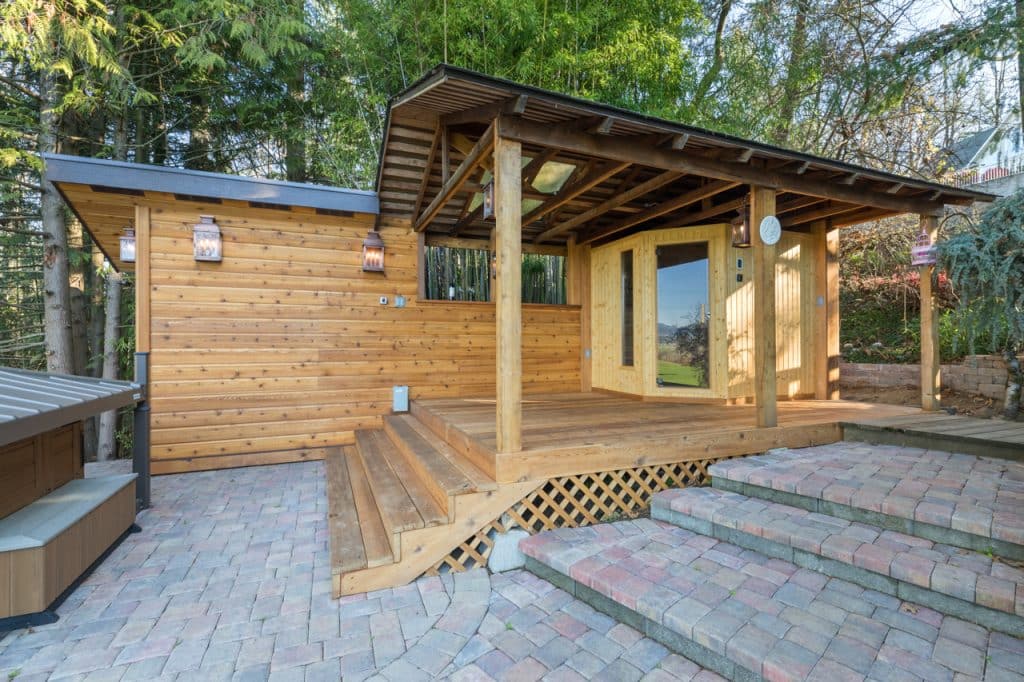 Ready to transform your own space with a customized remodeling project?
Contact our team today to discover the possibilities for your home.