Kitchen and Laundry Room Remodel in Corvallis, Oregon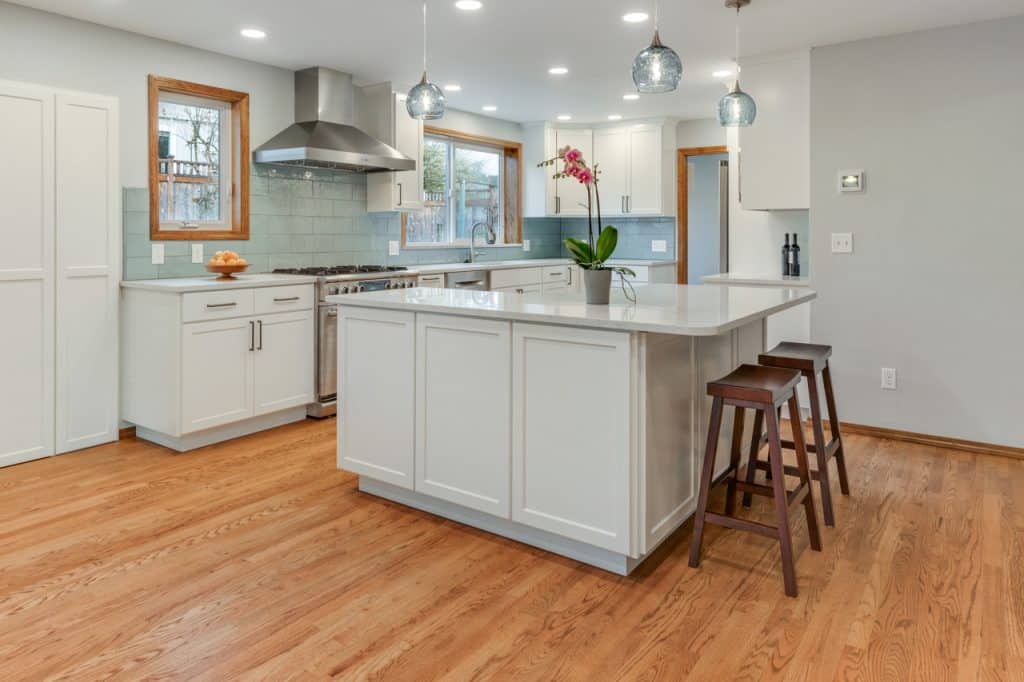 Summary
Discover our Timberhill kitchen and laundry room remodel project in Corvallis, Oregon, where we created a beautiful custom kitchen with a functional layout, ample storage, and new appliances. Our solution turned a poorly designed laundry room into a functional mudroom that provided a clean transition from the exterior into the home.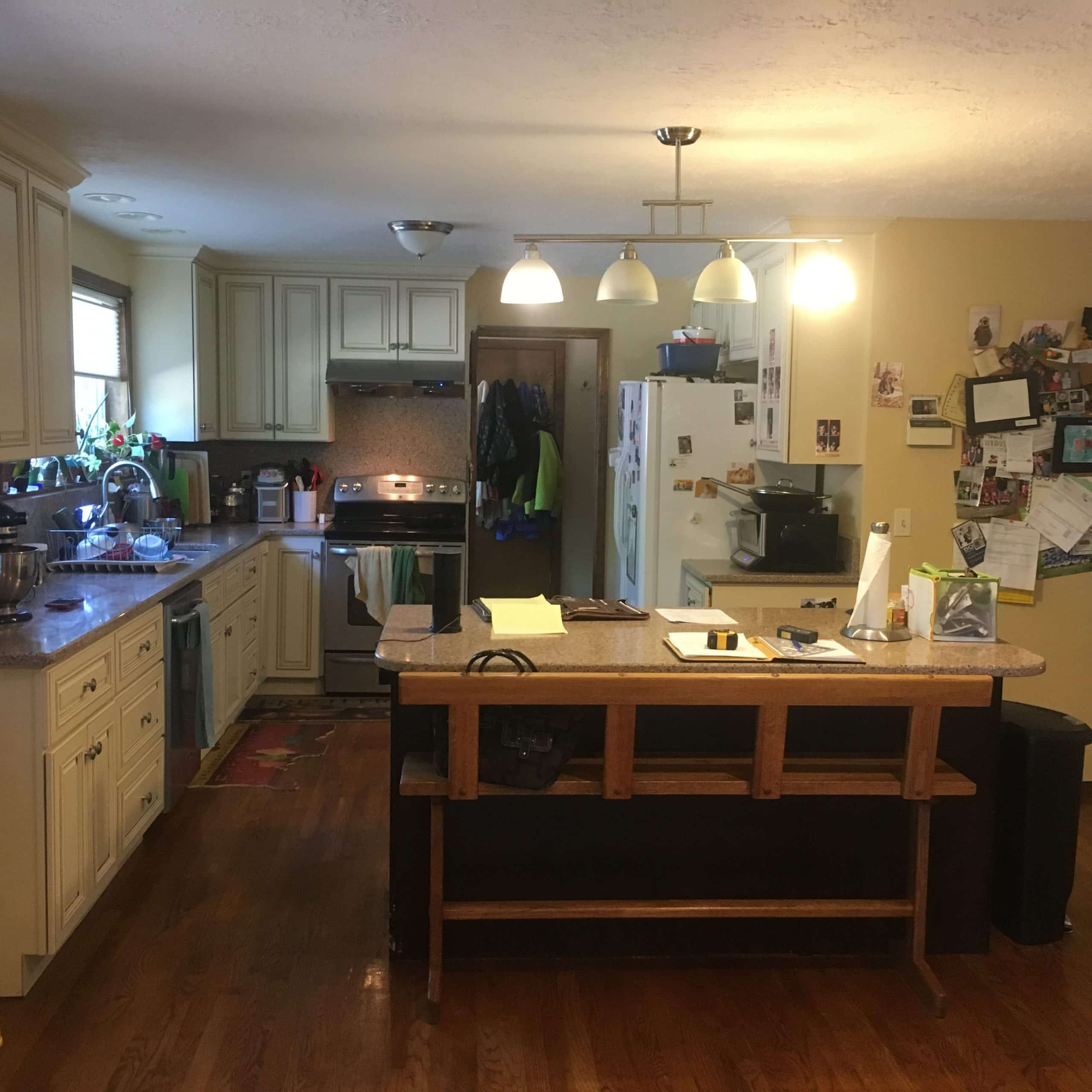 Client Needs
The client came to us with two main concerns.
First, their existing kitchen lacked the flow, storage, and aesthetic they desired. A couple opportunities for improvement was a large wood burning stove that was not being used and an island spaced too close to the wall.
Second, the laundry room did not have a sink, storage, or a place to kick off one's shoes. It was an inadequate use of space.
Solution
For the kitchen, we created a modified layout that relocated the stove and installed a large hood that required make-up air. We added a custom pantry with in-cabinet lighting and an electronic drawer to eliminate countertop clutter. We also added custom pan storage.
For the laundry room, we relocated the washer/dryer and utilized stackable appliances. We added a sink and room for hanging clothes. In addition, we created a custom seating and backpack storage and shoe storage area. We also improved the lighting.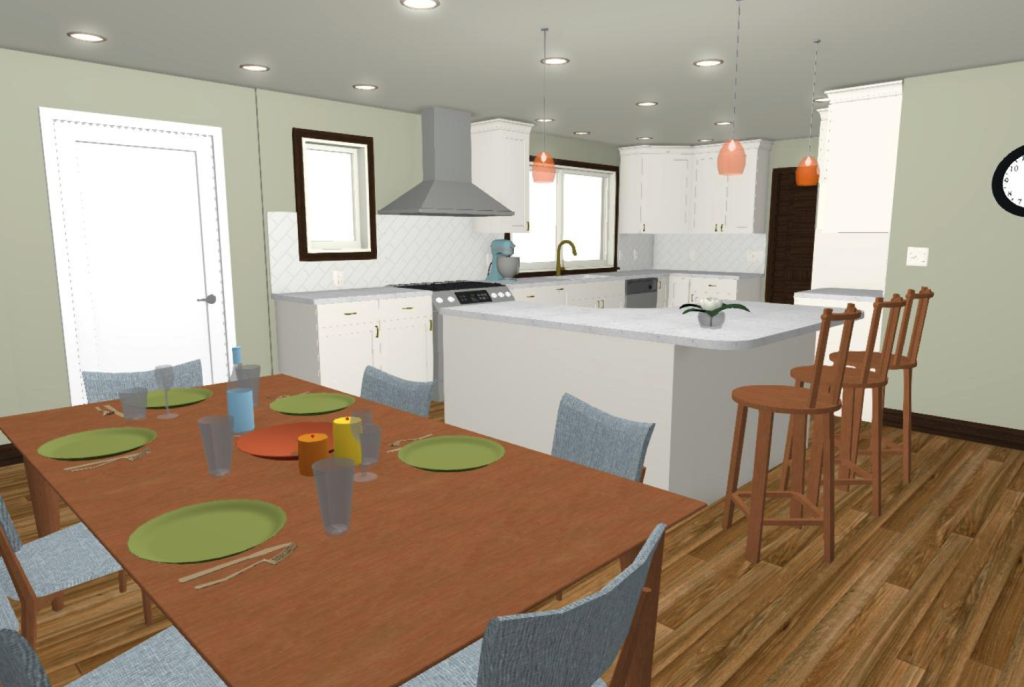 Results
The result of these changes is a beautiful functional white kitchen with a ton of storage. From an underutilized laundry room into a mudroom outfitted to create a clean transition from the exterior into their home.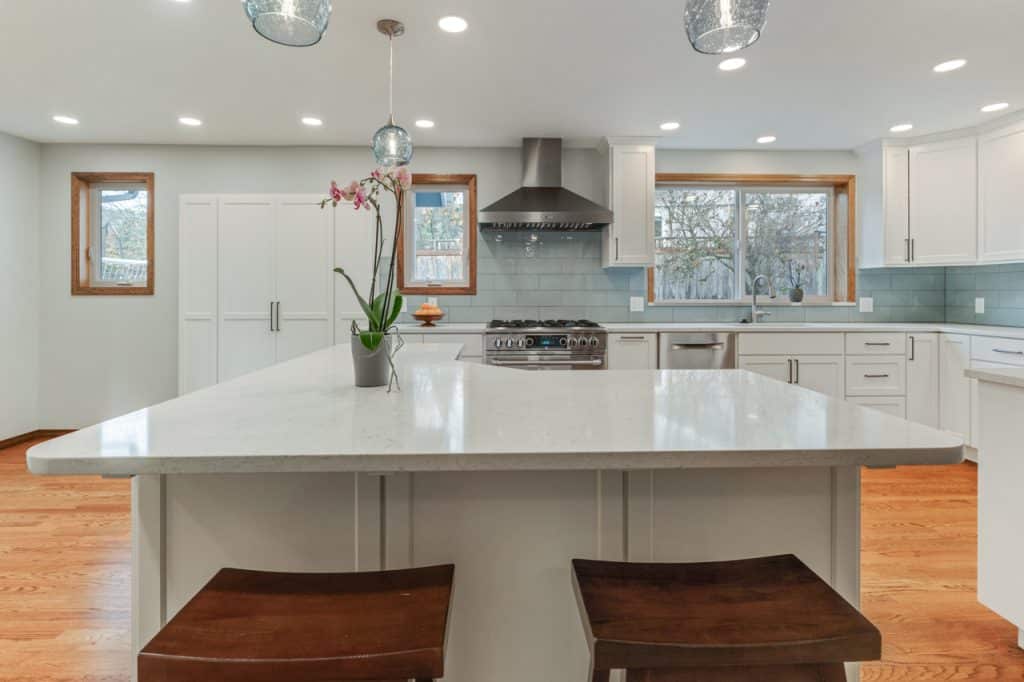 Ready to transform your outdated kitchen into a beautiful and modern space?
Contact us today to get started on your own custom kitchen remodel project.