Traditional Kitchen Remodel in Corvallis, Oregon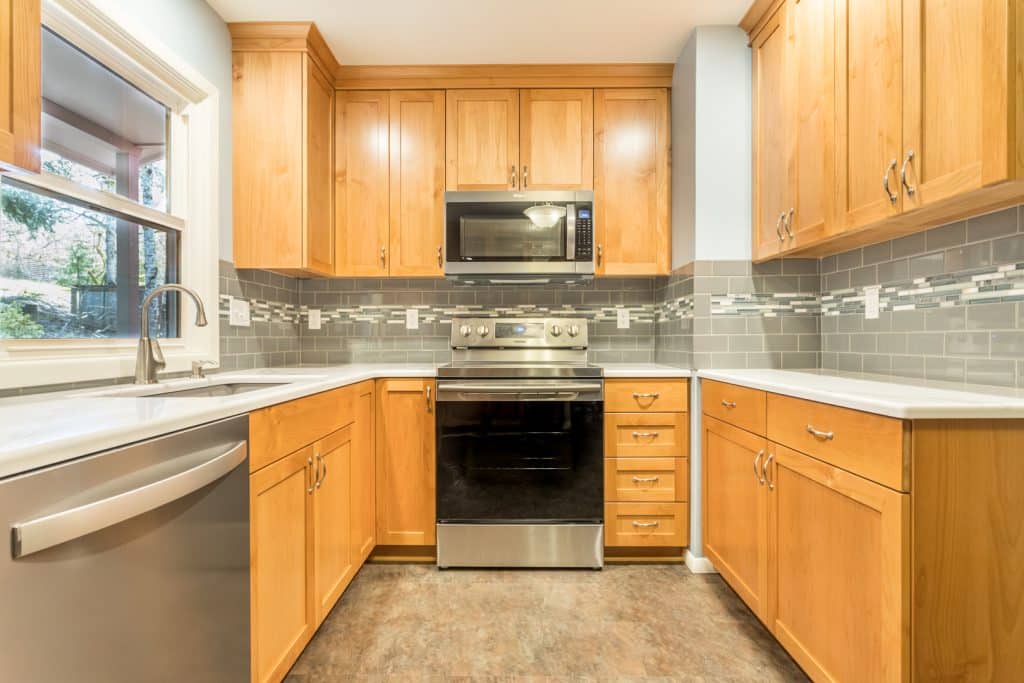 Summary
We transformed a dysfunctional kitchen with an inefficient layout into a beautiful and functional space by reconfiguring the layout, updating cabinets and flooring, and adding more storage.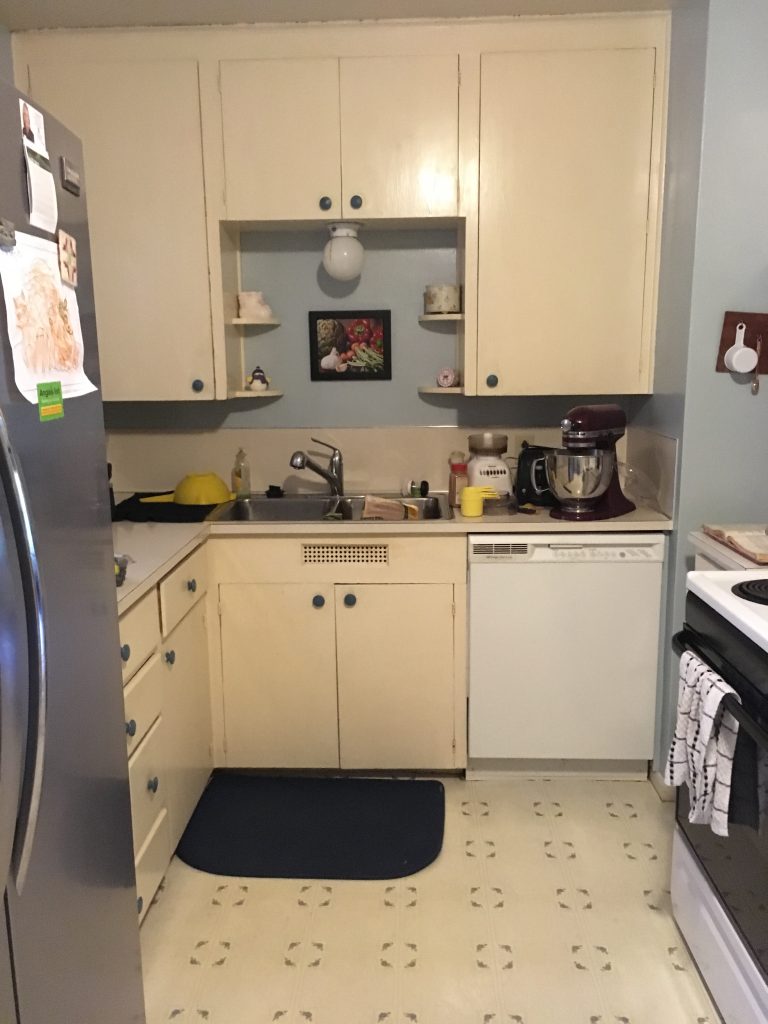 Client Needs
Our client approached us with a kitchen with a dysfunctional layout. The sink faced a window, the fridge had no landing space, and it was really cramped. Along with that, the cabinets were peeling and not functioning well. Additionally, the 2nd layer of flooring was made of asbestos and needed to be replaced. It was time for a new kitchen.
Solution
We reconfigured the kitchen layout by moving the sink in front of the window and placing the stove against the wall. We relocated the fridge and added pantry and bar cabinetry to increase storage. The cabinets were updated to a natural finish shaker style. We installed quartz countertops with a complimentary subway tile and accent band backsplash. We also removed the asbestos and installed new LVT flooring to complete the look.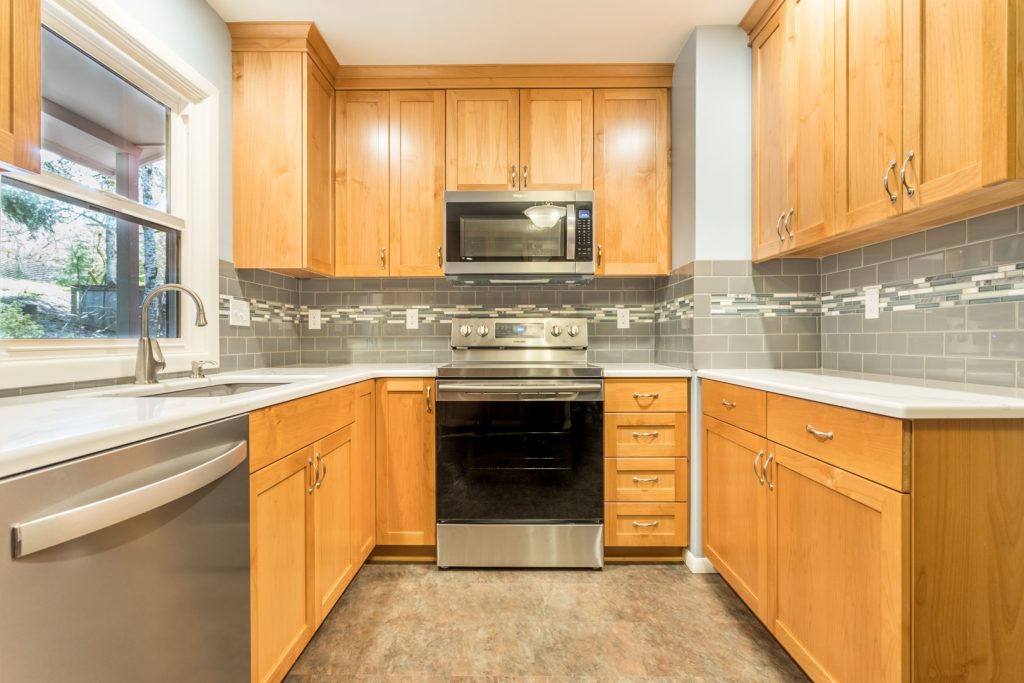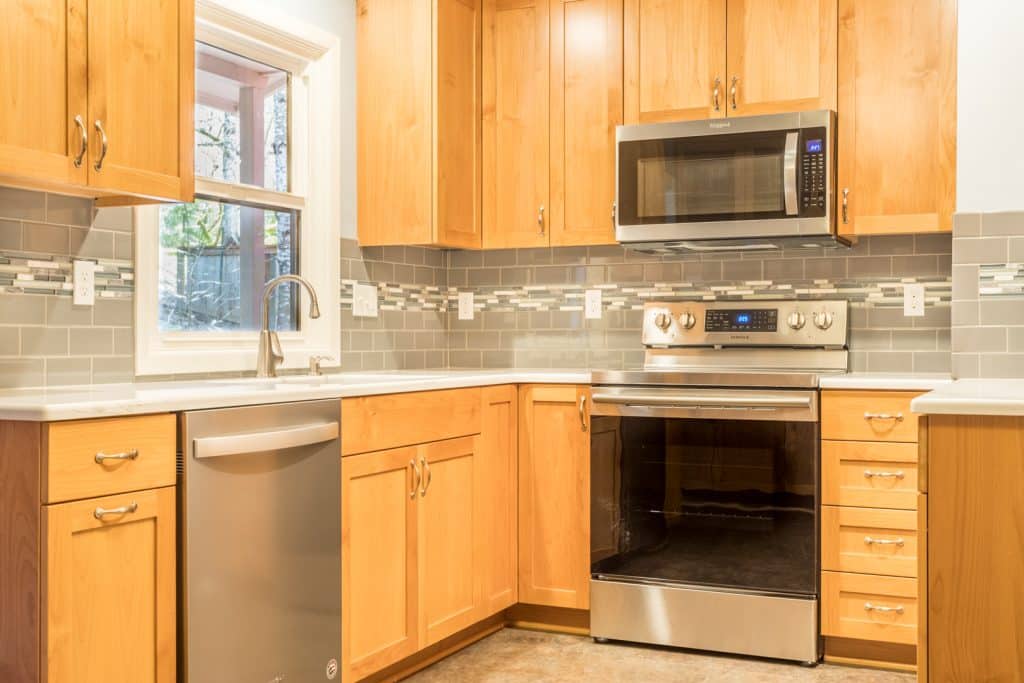 Results
The end result is a beautiful and functional kitchen that made sense. The reconfiguration allowed for improved flow and more storage space, while the updated cabinets, subway tiles, and flooring brought a fresh new look to the space.
Ready to transform your outdated kitchen into a beautiful and modern space?
Contact us today to get started on your own custom kitchen remodel project.