Two Tone Transitional Kitchen Remodel in Corvallis Oregon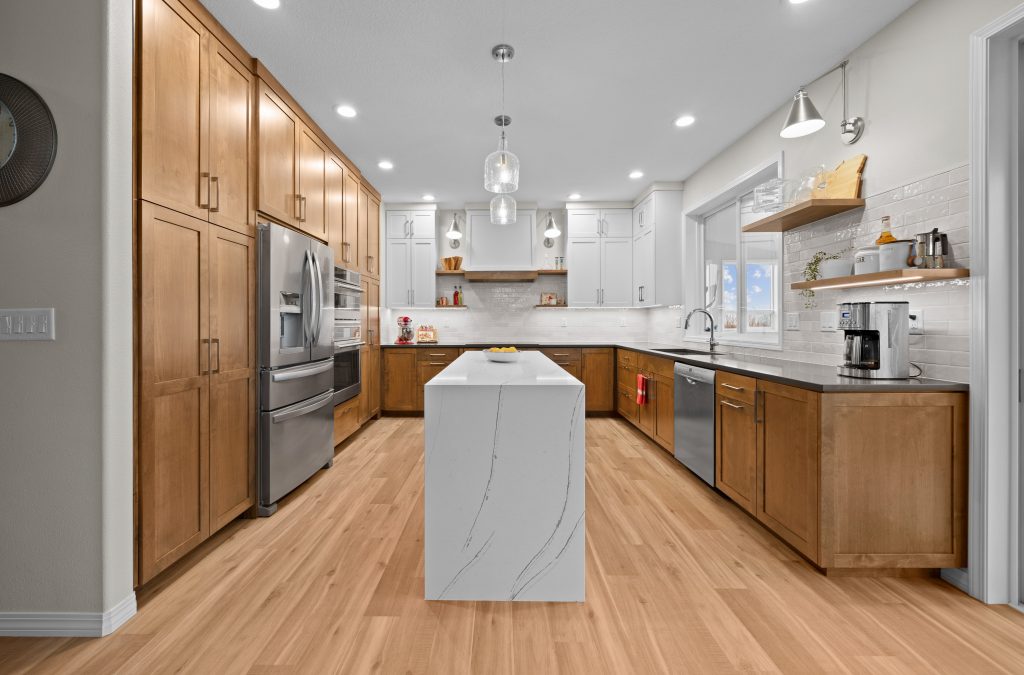 Summary
For this Kitchen Remodel in Corvallis Oregon, we created a custom two-toned design with a functional layout, ample storage, and new appliances. The final result was a modern and family-friendly space that the clients loved.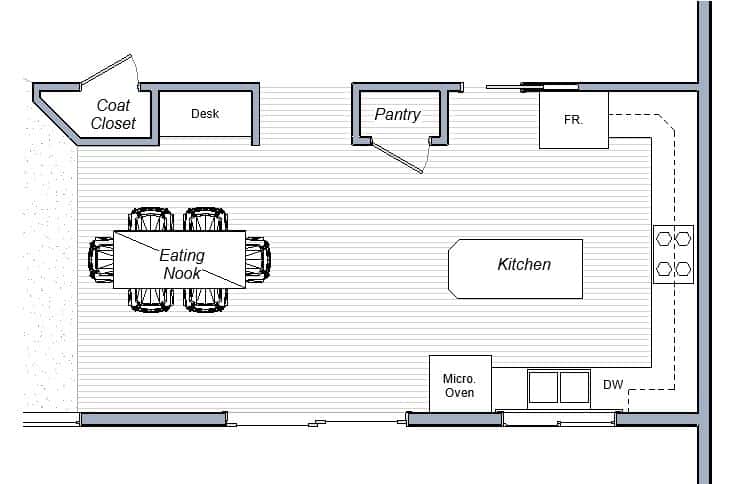 Client Needs
Katie and Brandon lived in a newer home built in the early 2000's and as a result had a 'builder grade' kitchen that was showing signs of wear. Some of the appliances had stopped working, and the layout needed to be improved to provide more storage and better suit the family's needs. A pantry separated by a walkway, a full-height cabinet at the end of the countertop, and cabinets that did not reach the ceiling made the original design feel disjointed.
Solution
Our team at Thayer Design Build, designed and built a custom two-toned kitchen with a functional layout and ample storage. We walled-in an unnecessary entrance to the kitchen and enlarged another to make the space more open and inviting. The stunning quartz island countertop with a waterfall edge became a focal point, complementing the muted tones of the perimeter countertop. Our custom mix of stained alder and white painted cabinets with floating shelves and custom bar added to the unique design. We installed new appliances, including an induction cooktop, double wall oven, and GE Cafe wine fridge.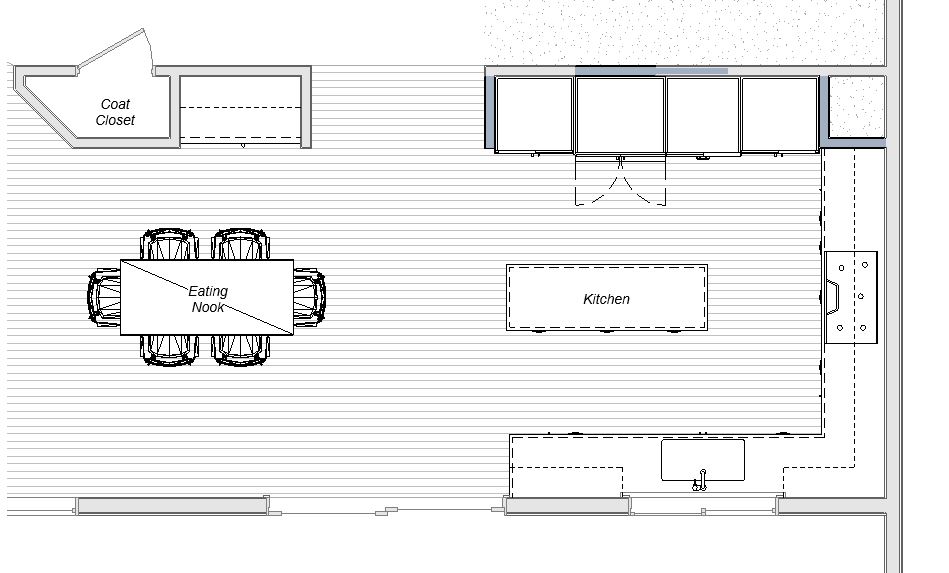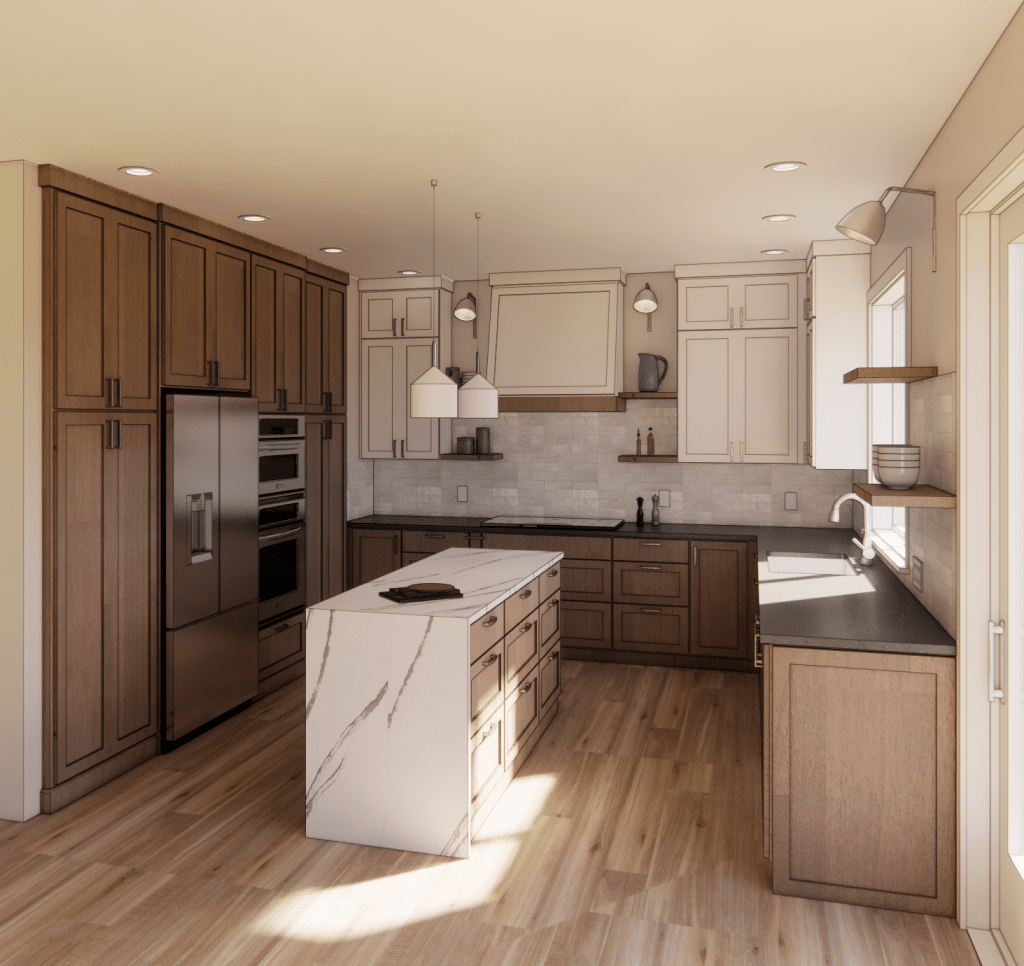 Results
The final result was a beautifully designed and built custom kitchen that met all of our client's needs. The clients received a long-term solution that they can rely on for years to come. The modern design transformed the space, providing ample storage and making it more family-friendly. Our client was thrilled with the final result, and we're proud to have brought their vision to life. Check out the testimonial video and read their glowing review to see for yourself how Thayer Design Build can help bring your kitchen dreams to life!
Ready to transform your outdated kitchen into a beautiful and modern space?
Contact us today to get started on your own custom kitchen remodel project.