Universal design bathroom remodel in Corvallis Oregon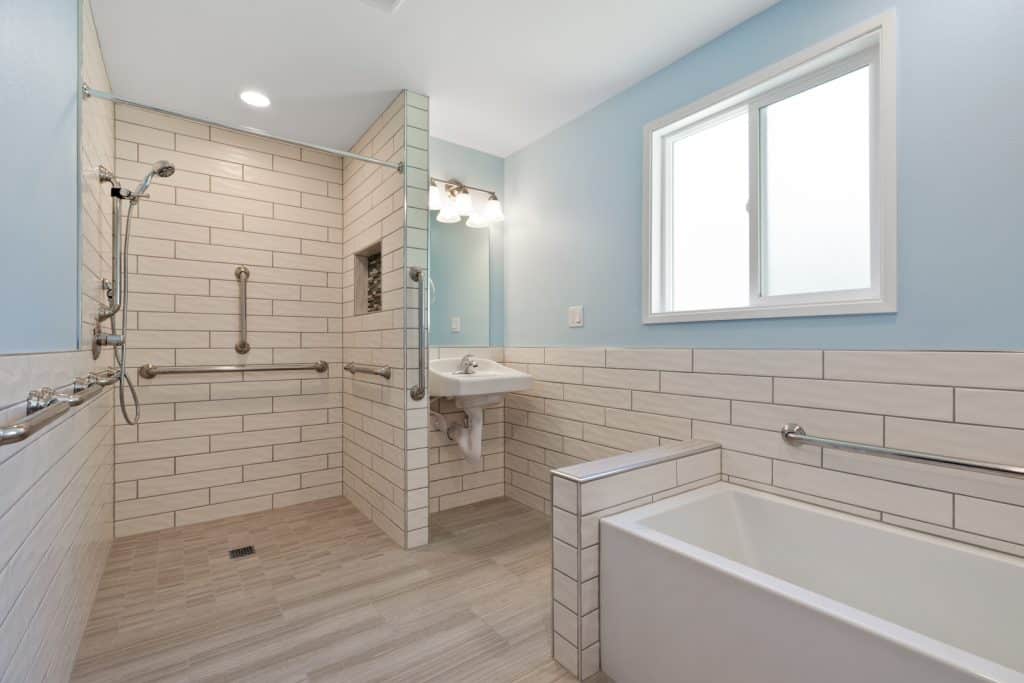 Summary
At Thayer Design Build, we take pride in transforming homes of all kinds, including group homes. We were approached by Homelife Inc to remodel two bathrooms for their clients, making them more accessible and functional.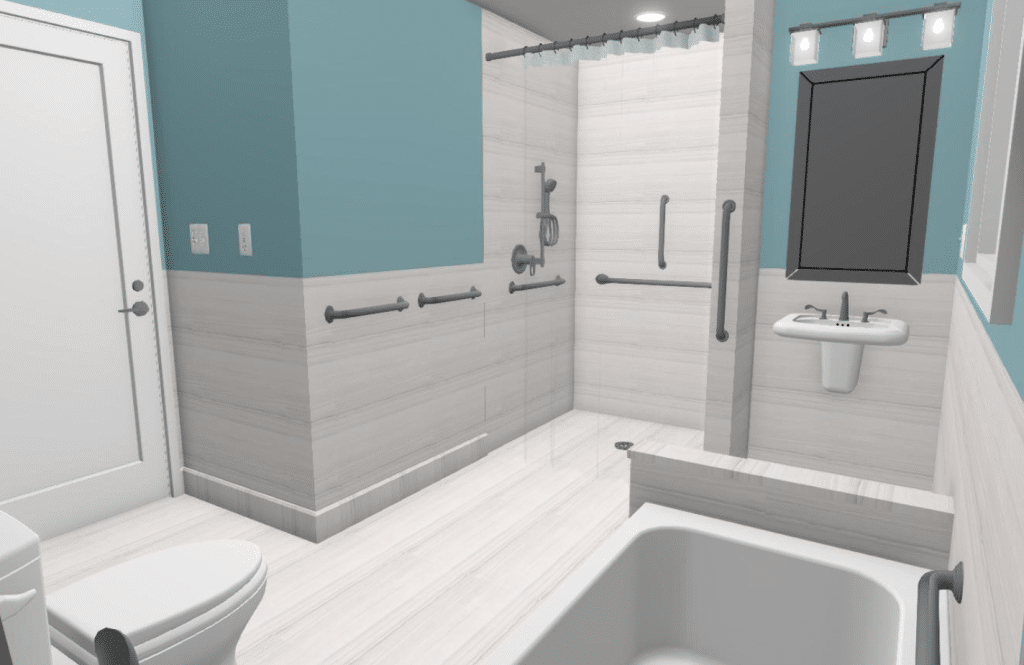 Client Needs
The existing bathrooms were not meeting the accessibility needs of the clients. The staff bathroom was unnecessarily large and the client bathroom lacked accessibility features. The challenge was to reconfigure the space to make it more accessible and functional for both clients and staff.
Solution
To address the accessibility issues, we reconfigured the space for universal design. We significantly reduced the size of the staff bathroom and installed a toilet and wall-mounted sink, saving space with a pocket door. In the client bathroom, we created a wet room with a roll-in shower, easy access tub, and accessible sink. We added tiled wainscoting and plenty of grab bars to ensure the safety of the clients.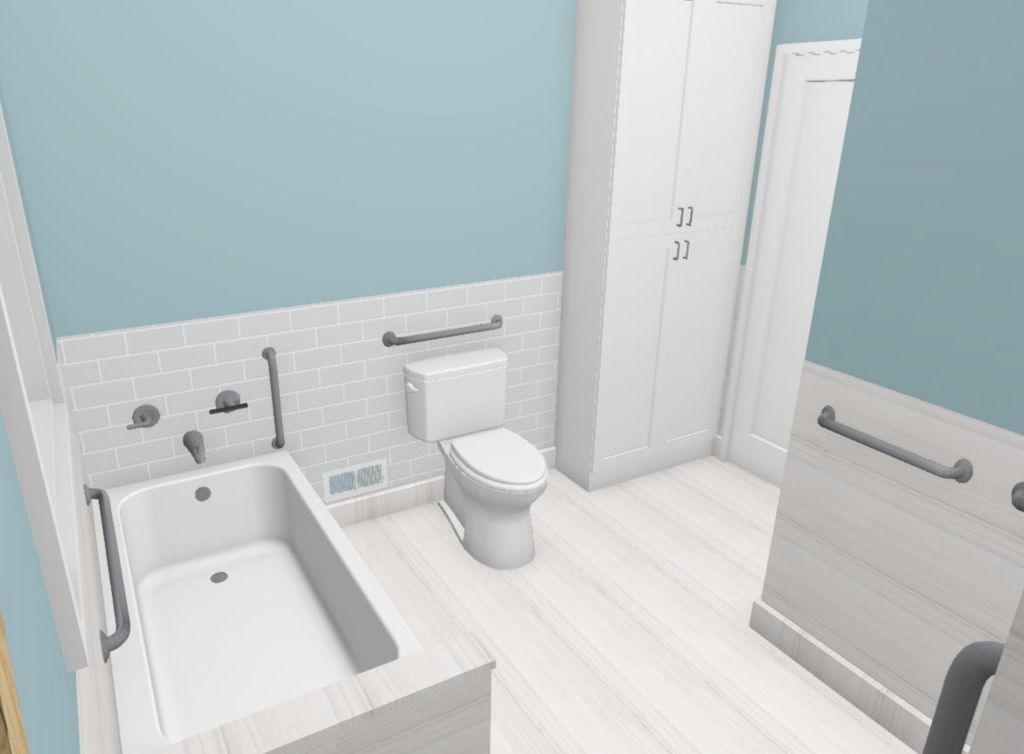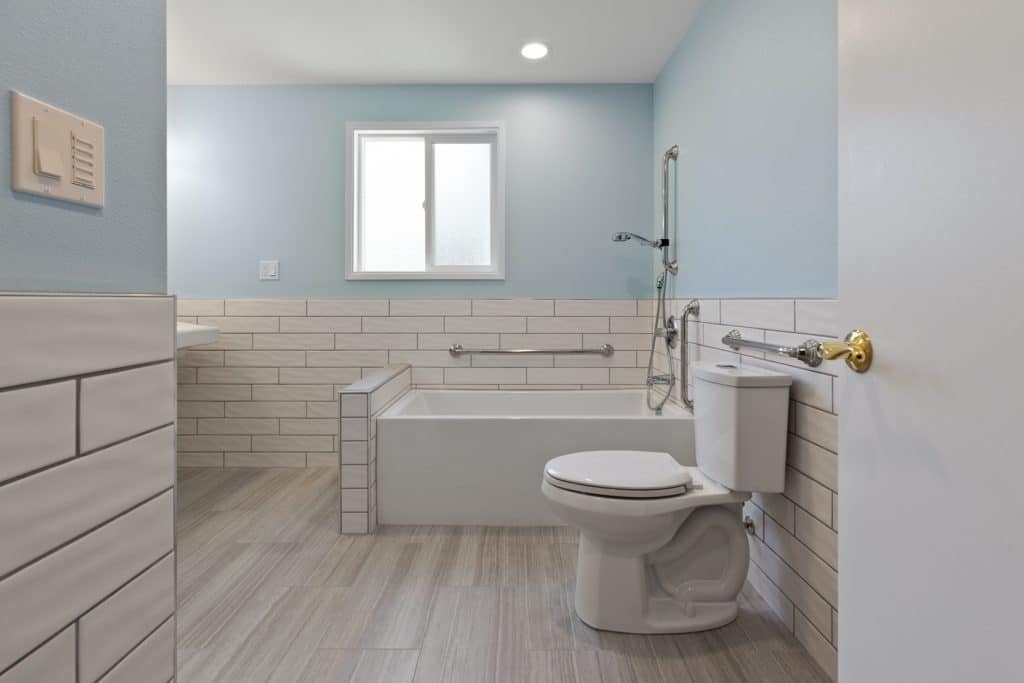 Results
The result of this project is two bathrooms that are now much more accessible and functional for the clients and staff. The wet room design of the client bathroom provides ample space for those with mobility issues, and the grab bars throughout the space ensure their safety.
Ready to transform your bathroom?
Reach out today to learn how we can help make your bathroom more accessible and functional with our universal design services.