Vibrant Farmhouse Kitchen Remodel in Corvallis, Oregon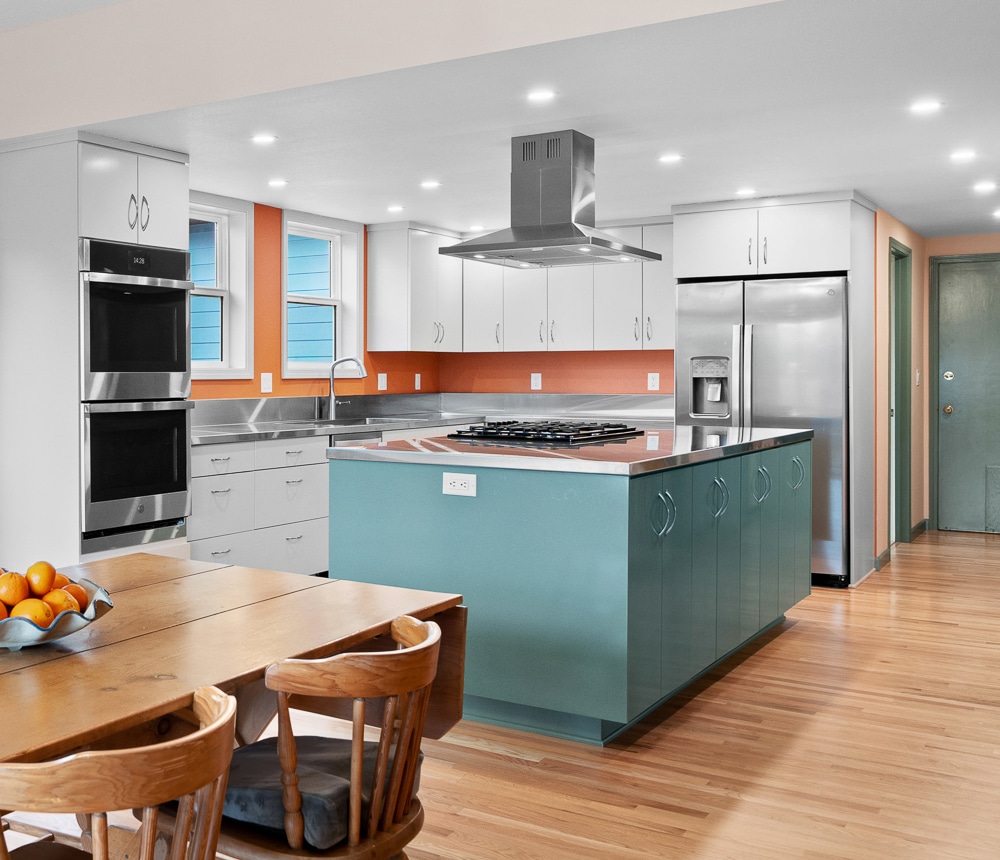 Summary
Witness the captivating transformation of a drab and outdated kitchen into a bright and cheerful farmhouse-style space, perfectly tailored to the homeowners' colorful personalities and love for cooking and entertaining.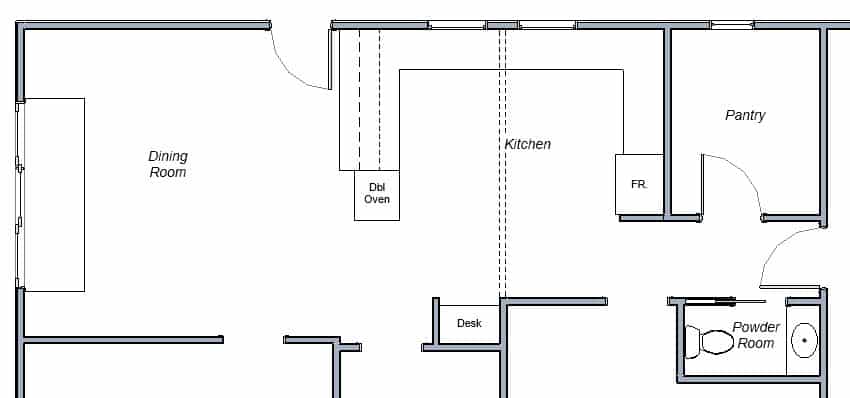 Client Needs
This couple in Corvallis, Oregon, contacted us to revamp their kitchen, which failed to serve their love for cooking and lacked the style and personality they desired. The space had an unappealing drop ceiling with dim fluorescent tube lights, a dishwasher held closed by a bungee cord, a non-functional double oven, along with difficult-to-open windows and sliding glass doors. The tiled countertops and make-shift island were inadequate, and the peninsula created an unnecessary barrier from the dining room. It was time for a change.
Solution
We framed the drop ceiling and added drywall. We removed a wall and desk and installed cabinetry with a prep sink and microwave. A spacious island, equipped with a gas cooktop and hood was added to the center of the room. New appliances including a double oven were placed along the perimeter for ease of flow.
Lighting was improved with wafer and under-cabinet illumination. The clients opted for stainless steel countertops and a seamless backsplash for simple maintenance, including a built-in sink with an integrated dish drain. Custom cabinetry features a cloud corner optimizer, under-sink tilt-outs, and specialized storage for spices, utensils, and trash.
We installed a new eight foot 3 panel sliding glass door along with a full light entry door. In front of the slider, we installed a new tiled landing for muddy boots. The remaining wood floors were refinished. To showcase the homeowners' unique style, we used white exterior cabinets with a green island and millwork as accents, and an eye-catching orange accent wall for a pop of color.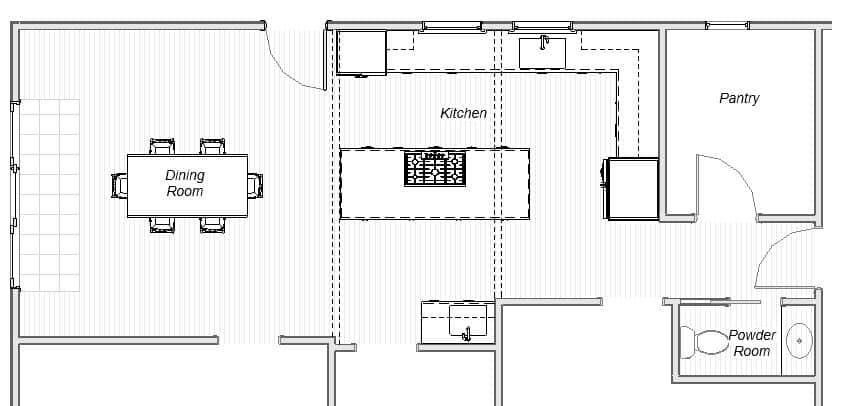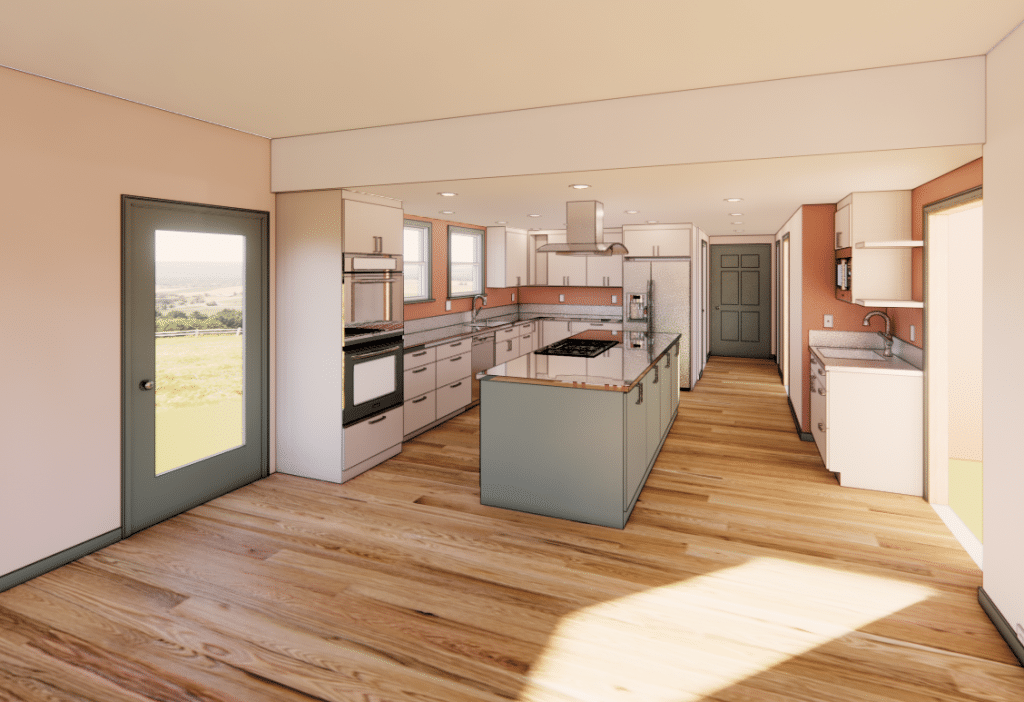 Results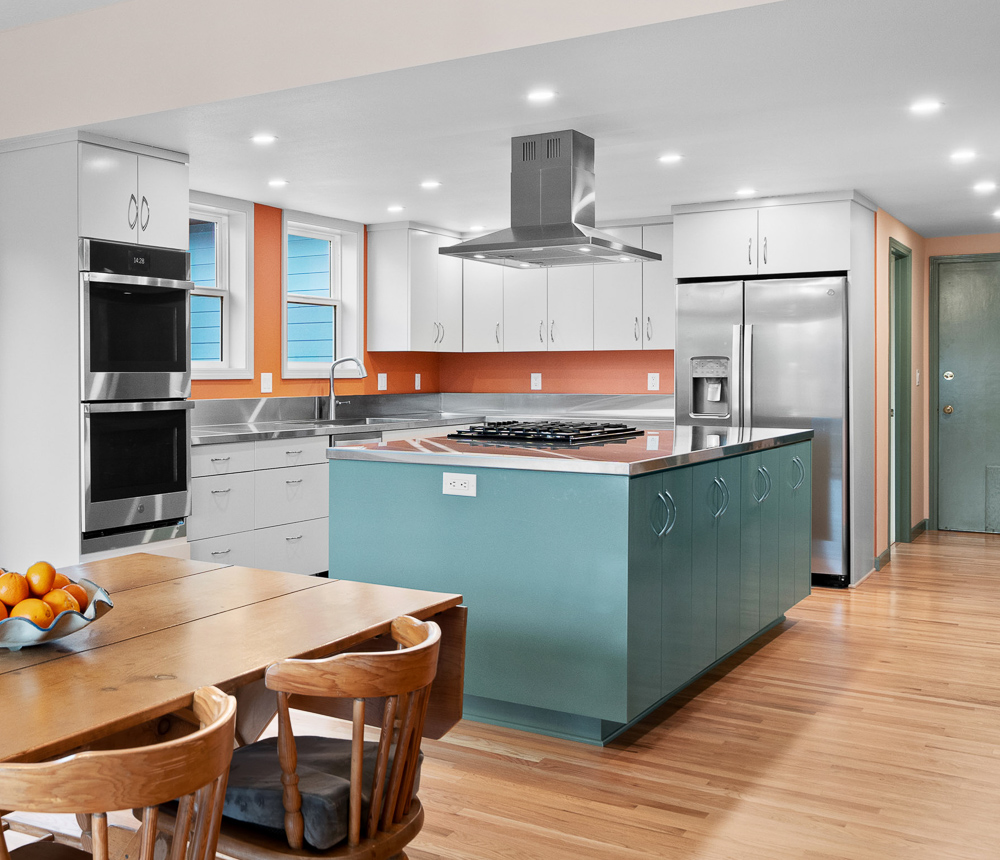 The result of this stunning kitchen remodel is an inviting, functional, and brightly-lit space that caters to the homeowners' culinary passions and entertaining needs. The stainless steel surfaces allow for quick and easy cleanups, while the new appliances, built-ins, and well-thought-out layout streamline the cooking and hosting experience.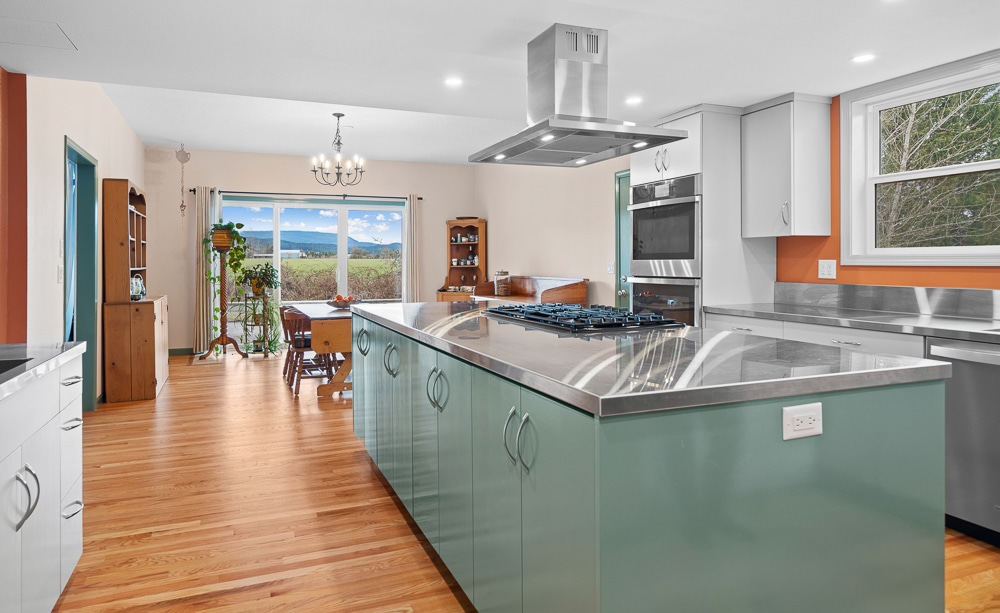 Ready to turn your kitchen into a space that truly reflects your personality and meets your needs?
Contact us today to start your journey towards your dream kitchen in Corvallis, Philomath, or Albany, Oregon.