Warm-White Traditional Kitchen Remodel in Corvallis, Oregon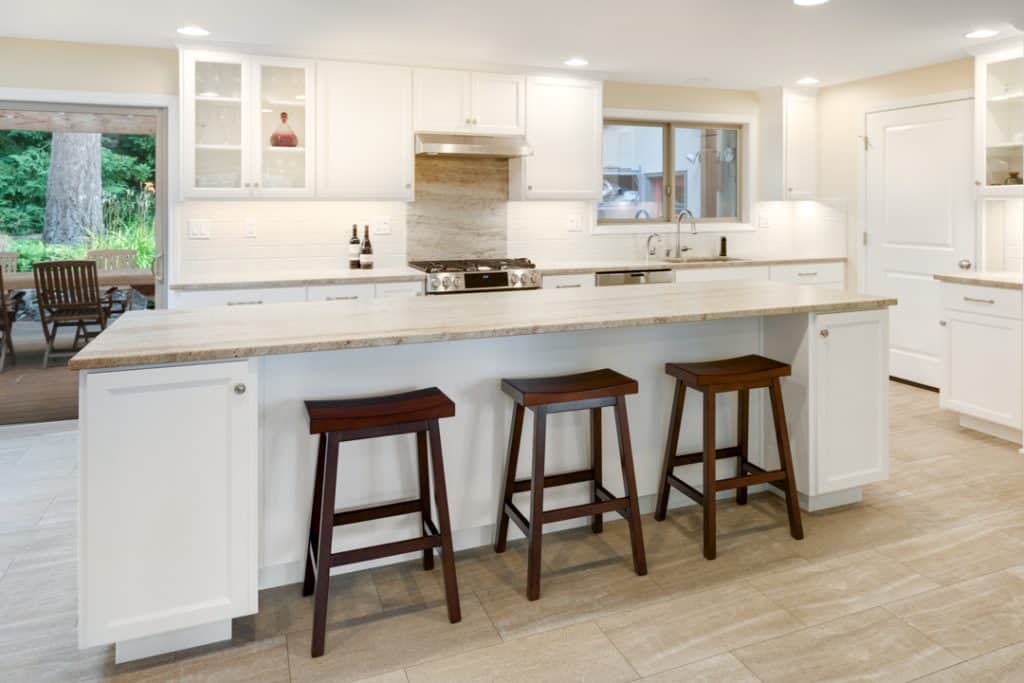 Summary
We created an open living area and transformed a tiny kitchen and laundry room into a beautiful, efficient and functional space.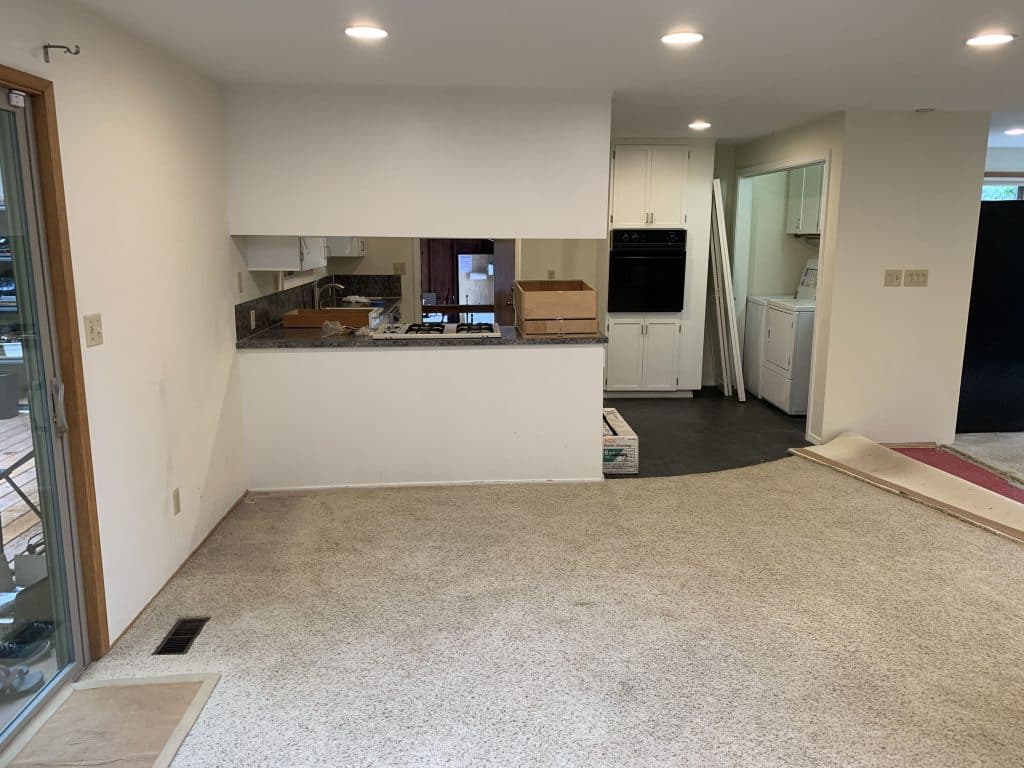 Client Needs
Jason and Michelle came to us with a number of needs for their home. They had a large bearing wall separating the living room from the dining and kitchen areas. Additionally, their kitchen was small, underutilized, and poorly lit. Lastly, they way their washer and dryer were located and took up a significant amount of space in the closet making storage limited.
Solution
We addressed these needs in two phases.
In Phase 1, we removed the bearing wall and installed two recessed beams that opened up the space. We also painted the millwork to brighten up the space.
In Phase 2, we removed the tiny kitchen and created a large, functional kitchen with ample storage and a large island for entertaining. We included custom cabinetry and some fun accessories with a quartz countertop backsplash, and under cabinet lighting. We also reconfigured their laundry closet to include a stackable washer and dryer. We topped this off by removing the carpeting and installed LVT throughout the area.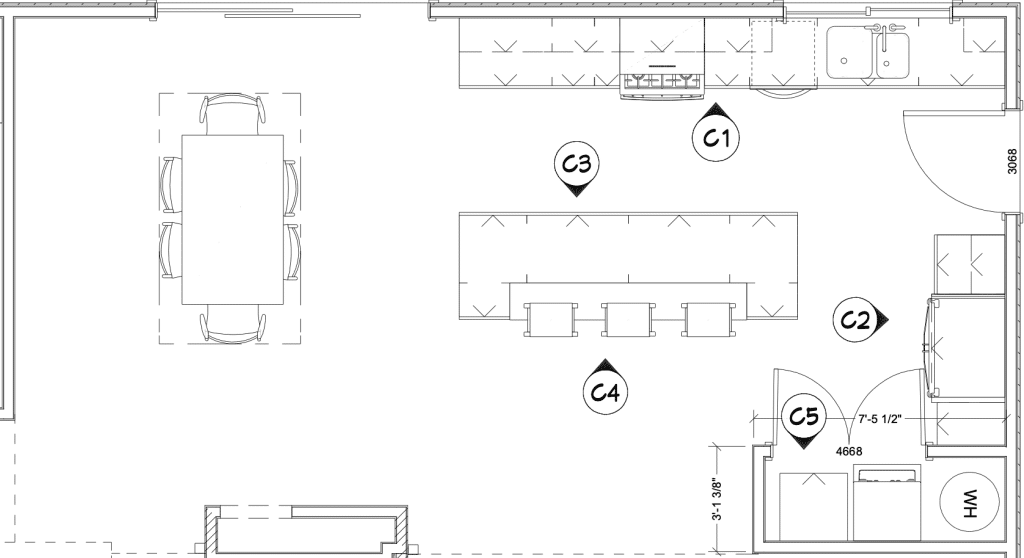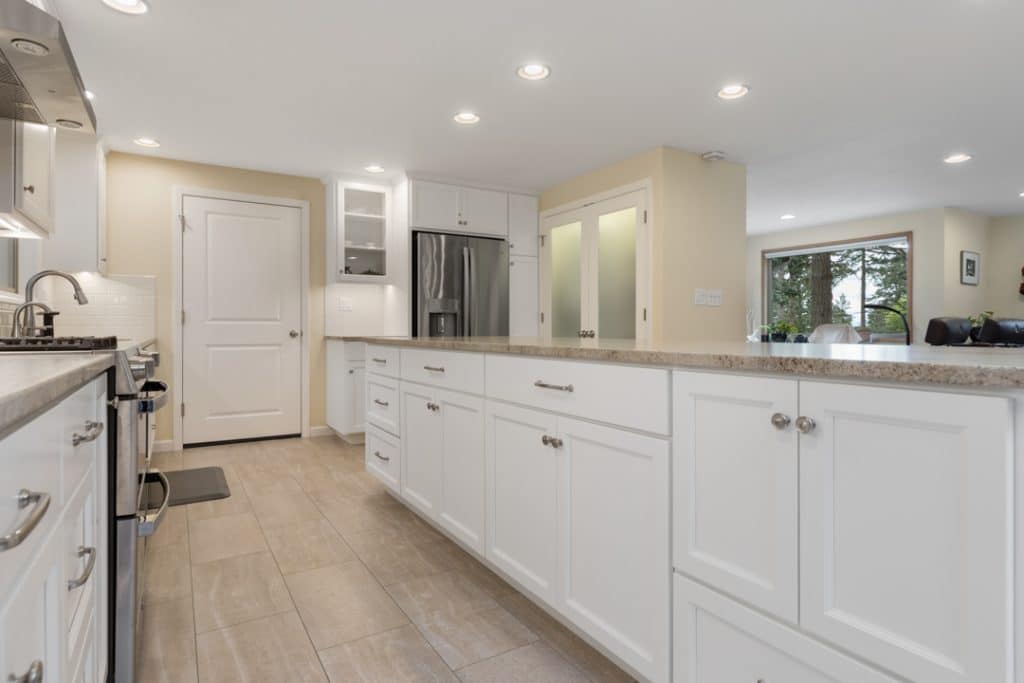 Results
The result of this work speaks for itself. Thanks to these improvements this home is now more connected and has a more spacious, functional kitchen that will last for decades.
Ready to transform your outdated kitchen into a beautiful and modern space?
Contact us today to get started on your own custom kitchen remodel project.